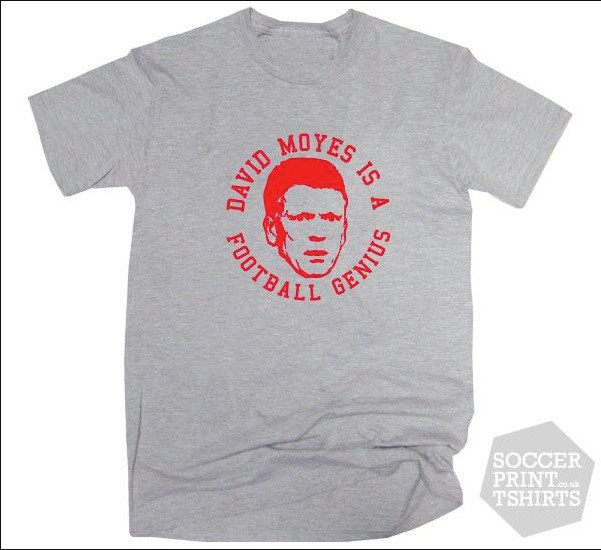 Liverpool fans can add to David Moyes's misery after a t-shirt mocking the Manchester United manager went on sale.
Moyes has had a torrid season at the helm of the Premier League champions, much to the delight of rival fans.
Now rival fans, as well as optimistic United followers, can proudly wear the sarcastic top that describes the former Everton manager as a "football genuis".
The t-shirt, which is available at www.soccerprint.co.uk, pays homage to a banner held aloft by Liverpool fans at Old Trafford during their side's 3-0 rout of United.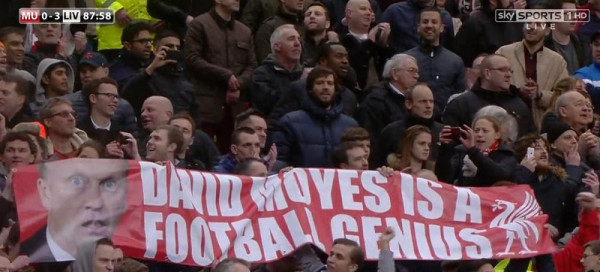 Not only have United almost certainly missed out on a coveted Champions League spot for the first time since 1995, but they could be on course to achieve their lowest points tally since the Premier League's inception in 1992.