Davos 2017: Singapore 'ready' to sign free trade deal with Britain post-Brexit
Premier Lee Hsien Loong says the island nation would remain one of London's largest trading partners in Asia.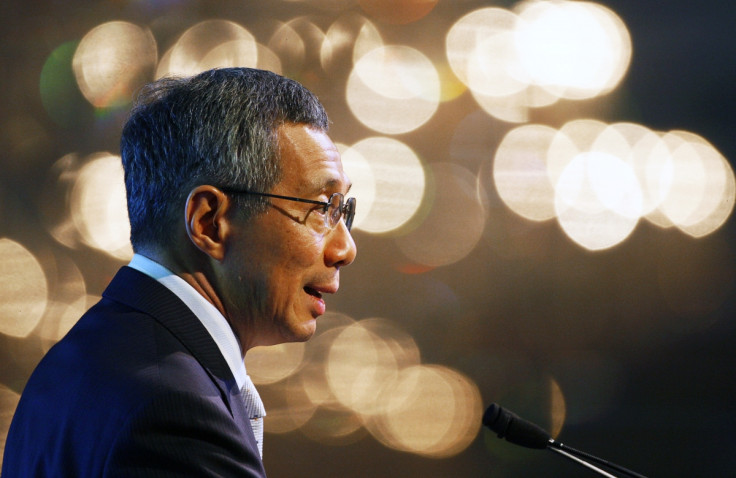 The Prime Minister of Singapore has said the country is ready to sign a free trade deal with the UK, once it exits the European Union.
In an interview with the BBC at the 2017 World Economic Forum (WEF), Lee said: "Singapore would be ready to sign a free trade deal with Britain after it exists the EU."
Speaking earlier at the WEF, Lee said it was all the more important for Asian economic powerhouses to cooperate via the Association of Southeast Asian Nations (ASEAN) in "these uncertain times".
"In 2016, we saw Britain vote for Brexit in a referendum, the US elect a non-establishment candidate as its next president, and Europe distracted by popular anxiety about jobs and immigrants, and doubts about the EU project.
"In many countries, the mood is to go it alone, unilaterally push for their own interests, and doubt the value of mutual give and take in a rules-based international order." Lee admitted ASEAN's "objectives are not as ambitious as the EU's" but that it could serve to "deepen cooperation" in Asia.
Singapore remains one of the Britain's largest trading partners in Asia, with over 1,000 British companies having a presence in the island nation, and is also home to 30,000 British expats.
Meanwhile, UK chancellor Philip Hammond told the WEF that prior to Brexit "there will be many transitions involved" which will take "many years."
He added the government was still on track to meet the "rigid timeframe" of Article 50, the mechanism for notification and negotiation of UK exit from the EU.
"By the end of March 2019 I expect to at least have agreement on the broad principles of the end state that will exist."
However, Hammond added that establishing "significant new infrastructure" to deal with potential issues such as Britain's borders and customs "cannot be built and deployed in a few months", which is why a transition deal would be so important.
"All of these things we have at the moment and all of these things we'd like to work closely with the EU on – these will take many years."
© Copyright IBTimes 2023. All rights reserved.