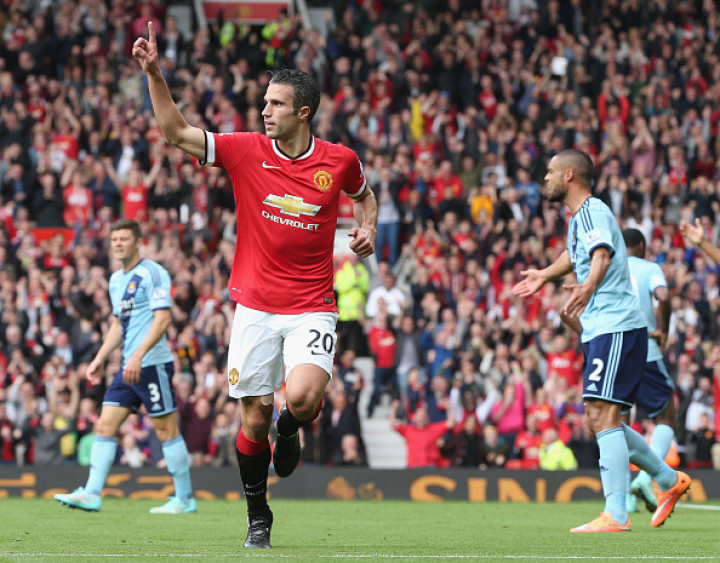 Manchester striker Robin van Persie has revealed the former manager Sir Alex Ferguson promised to stay at the helm for three more years after signing the forward from Arsenal.
The Dutchman joined the Old Trafford club from the Gunners in 2012 for a reported £24m and one of the main reasons was the lure of playing under Ferguson.
However, following one successful season together, the Scot announced his departure from the club and was replaced by David Moyes, under whom Van Persie struggled to match the form of the previous season.
Former United defender Rio Ferdinand had revealed that Ferguson's announcement affected everyone, but it was Van Persie, who was affected most by the sudden departure of the manager who had lured him from Arsenal.
The former Arsenal striker has now admitted that Ferdinand was right in his assessment.
"Rio is a great guy. He talks a lot but there is some truth in that. My decision to come to Manchester was partly because of the presence of Ferguson, or excuse me, Sir Alex. And he told me he'd stay for another three years. I enjoyed his approach," Van Persie said, as quoted by the Guardian.
"We were once 18 points clear of City but we lost at home 2-1. We were still 15 points ahead but he was furious. Then I realised: he's a winner," the Dutch striker added.
The 31-year-old striker has struggled to find his best form this season under new manager Louis van Gaal, and has been the first to admit that, his return of three goals in nine games is not good enough.
The Netherlands international missed a couple of clear-cut chances in their 1-1 draw against Chelsea, but has vowed to trust his intuition and get back to his best.
"Three goals in nine games is not enough. Against Chelsea I had a nice chance and I had three options: chip it, go round the keeper or just [shoot] straight at the goal. I chose the last and safest. If I wouldn't have thought it over I would just chip it. I just have to trust again in my intuition," Van Persie concluded.