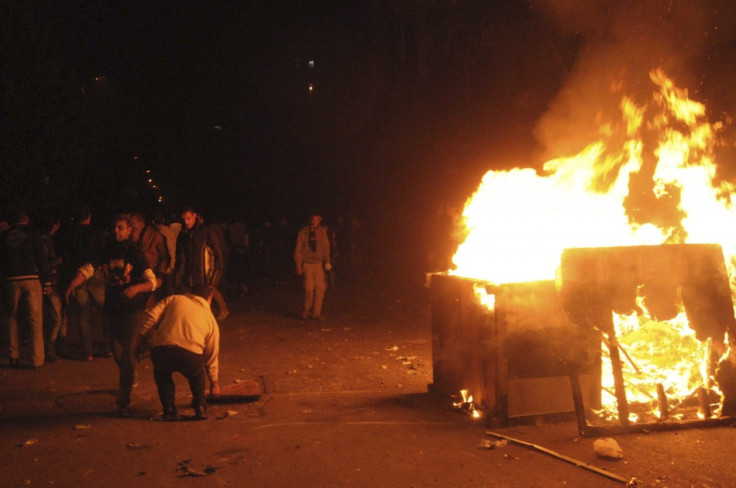 Cairo has been rocked by a major bout of violence ahead of parliamentary elections.
Two people were killed and more than 600 injured when security forces opened fire at thousands of protesters demonstrating against the military government, reports have said.
Protesters gathered at Tahrir Square and started lobbing rocks and other objects towards armed police. Sporadic clashes persisted into the night near the interior ministry and parliament, according AFP.
Riot police fired tear gas and rubber bullets in a bid to dismantle a protest camp, triggering the clashes. The protesters were mostly Islamists who are campaigning against a draft constitution which, they say, would invest too much of power with the armed forces.