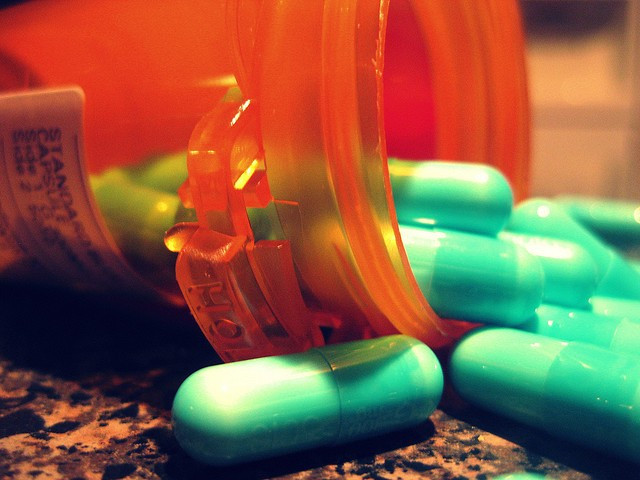 Superbugs are becoming "untreatable" due to a rising resistance to antibiotics, doctors have warned.
The overuse of antibiotics has led to a rise in the number of bacterial infections which are resistant to all drugs, experts said.
Even the most basic hospital treatments will be threatened and become highly dangerous without effective antibiotics, they have warned.
According to the British Society for Antimicrobial Chemotherapy (BSAC) little has been done to address the issue and the over-use of existing medicines has been fuelled by complacency among governments and the public who fail to acknowledge the impending crisis.
"The demise of antibacterial drug discovery brings the spectre of untreatable infections. To prevent this crisis immediate action is needed," Prof Laura Piddock, of the University of Birmingham and President of BSAC said.
Writing in The Lancet Infectious Diseases, Piddock outlined how the findings coincide with the European Antibiotics Awareness Day and new data showing the increase in antibiotic resistant superbugs in Europe.
In the article, Piddock also said that there is no sense of urgency about the issue because we have become so accustomed to getting antibiotics when we need them.
She warns that the world is being pushed towards the "unthinkable scenario of untreatable infections."
"When patients are denied treatment with a new cancer drug because of its expense, there is public outrage despite the possibility of extending life by only a few weeks."
"Antibiotics are not perceived as essential to health or the practice of medicine, despite such agents saving lives so that individuals can live for many years after infection."
Piddock said it was impossible to say how many people will be affected - and whether it will take days, weeks, months or years - but there will definitely be people that will contract untreatable infections.
Piddock said patients still thought of antibiotics as "Smarties" and didn't realise they were equally as important as cancer drugs.
The problem has persisted even though the World Health Organisation listed antibiotic resistance as one of the top three health threats in the world as early as two years ago.
The Department of Health launched new guidance in England called, "Start Smart, Then Focus" to encourage doctors and nurses to think twice before prescribing antibiotics.
Meanwhile, a Health Protection Agency survey has found half of patients who visit their doctor with coughs, colds, flu or a sore throat, expect to be given antibiotics.
One in four thought most respiratory infections could be treated with antibiotics, even though they are ineffective against viral illnesses.
The Government's Chief Medical Officer, Prof Dame Sally Davies, said many antibiotics are currently prescribed and used when they don't need to be - meaning antibiotics lose their effectiveness at a rapidly increasing rate.
"It is important we use antibiotics in the right way if we are to get the best outcome for the patient, slow down resistance and make sure these important medicines continue to stay effective for ourselves and for future generations."