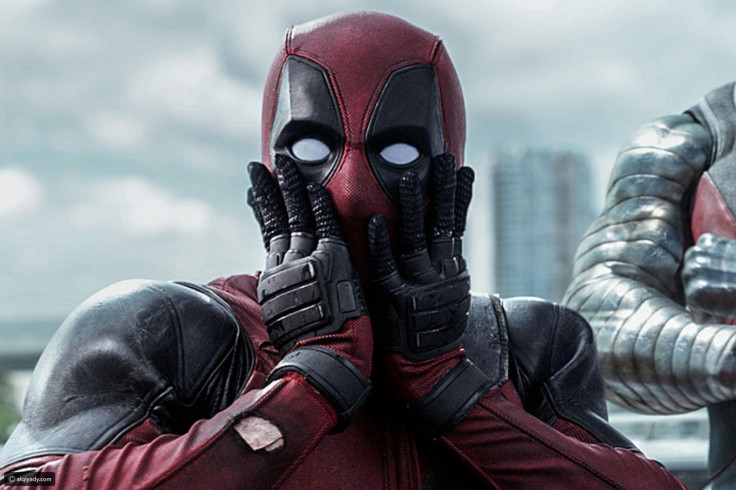 The marketing team in charge of Deadpool promotions have proved time and again that they don't like doing things the regular way. So instead of kicking off the campaign with the typical official poster and movie teaser, they turned instead to Good Housekeeping.
Yep. You read right. The Marvel Entertainment film teamed up with the home and food magazine for a special holiday issue released in time for Thanksgiving preparations. The cover features our merc with a mouth (Ryan Reynolds) posing in a Christmas apron and matching mitts while showing off his Thanksgiving turkey. "How to be a holiday "supper hero" the cover reads.
It is not just images that fans are treated to. The issue also features editorial matter from a holiday letter, tips on how to carve a turkey along with some festive recipes. "I love the holidays the same way I love stuffing a turkey," the Regenerating Degenerate writes, "using the two most important ingredients of all: heavy eye contact and lust."
Jane Francisco, Editor in Chief, Good Housekeeping also got in on the gimmick, explaining that the magazine team had no idea who Deadpool was. "But after repeated attempts to ignore his... passion... we came to a compromise. He could appear in one issue, if he promised to stop leaving care packages at our editors' homes and agreed to maintain a 50-foot distance from the Good Housekeeping offices and our staff," she mentioned, according to Collider.
"After years of weekly emails and countless carrier pigeons, Good Housekeeping finally returned my calls," the Marvel character added. "And while it's a dream come true, apparently we have vastly different opinions on the definition of a 'holiday spread'..."
Talking about spreads, the issue also features a family-style image of the Deadpool cast sitting down to a festive meal. Brolin's character Cable features along with Domino (Zazie Beetz), Vanessa (Morena Baccarin), Weasel (TJ Miller), Negasonic Teenage Warhead (Brianna Hildebrand), Blind Al (Leslie Uggams), Colossus (Stefan Kapicic), and Dopinder the taxi driver (Karan Soni)
Fans should make the most of this holiday special since they will have to wait until the middle of next year when Deadpool 2 releases on 1 June.