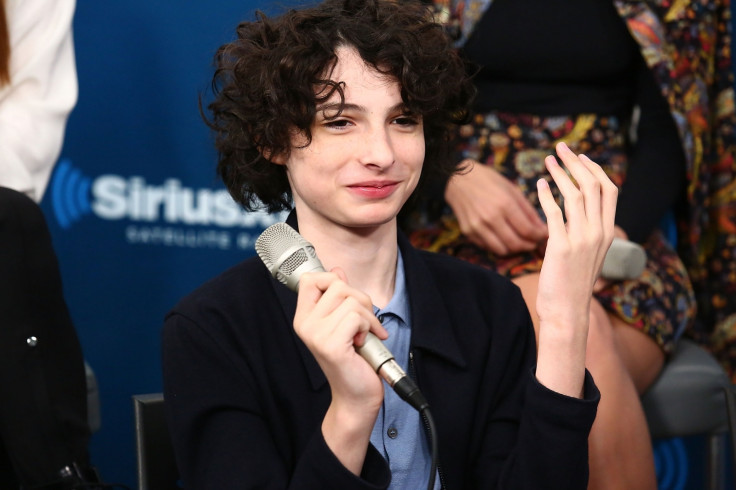 Stranger Things star Finn Wolfhard has spoken out on the "gross" model who jokingly asked him to call her when he turns 18.
Ali Michael, 27, propositioned the teen star on her Instagram stories and was promptly accused of sexualising the 14-year-old, receiving mass criticism from both her followers and fans of the show.
She shared a close-up snap of Wolfhard with the words: "Not to be weird but hit me up in 4 years @finnwolfhardofficial."
The model later issued an apology and claimed her comment was a "joke" after she was criticised online.
Wolfhard, who plays Mike in the hit sci-fi series for Netflix, has since spoken to TMZ about the incident, claiming he finds Michael's proposition "nuts".
He said: "Oh that was nuts. That was gross. That's good that she apologised. It was weird."
Following the uproar, Michael deleted the post and released a statement which claimed it was not her "intention to sexualise a minor in any way shape or form".
She went on to say that her social media posts are "always tongue-in-cheek and never intended to mislead or upset anyone".
Adding: "In the past, I have asked fictitious characters of films to call me (namely Edward Scissorhands and Simba from the Lion King).
"In this instance, it has become clear to me that asking a character 'to call in four years' and inappropriately tagging the underage actor who plays the character (Mike) was upsetting, suggestive and concerning for my audience."
Michael is still receiving criticism about her comments on her most recent Instagram pictures. One person said: "If a 27 year old man messaged my daughter and told her to hit him up in four years, I'd lose my s**t. If you think this joke is funny or acceptable you're part of the problem. This just shows what people will accept for famous people and sex. #disgusting".
Others defended the star, with one stating: "get over it, it was a f**king joke. she apologized, let her be ffs. we all make mistakes, they shouldnt define us. Stop making this a big deal and let bygones be bygones pls".