Nigel Farage's resignation as leader of Ukip came after he had reportedly become increasingly concerned about a series of death threats that he and his family had received.
One party insider said Farage had given a statement to the police about threats made against his family, which have increased since the Brexit vote on 23 June. Messages on Twitter, Facebook and other social media sites even made calls for the Ukip leader to be shot.
"He has been very concerned about the death threats. They have really got to him," one source told the Daily Express, a newspaper which backed Brexit.
Earlier this year, anti-Ukip protesters forced Farage, his wife Kirsten and two younger children to flee a pub in South London.
His team of bodyguards was increased during the national Brexit tour during which he was also pelted with an egg by a protester during a campaign visit to Nottingham.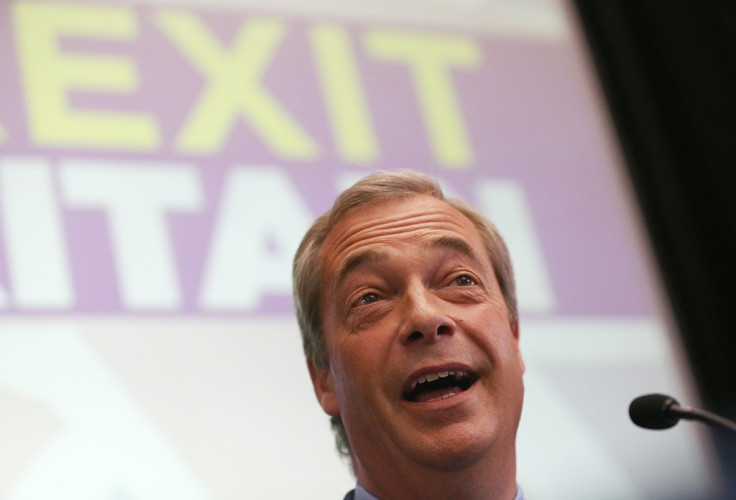 Farage is also understood to feel that his fight against Brussels has meant he has spent so little time at home, with the Express reporting that his relationship with his wife was under strain and he was worried about how little time he had with his children.
During his resignation speech on Monday (4 July), he said: "During the referendum campaign, I said I want my country back. What I'm saying today is I want my life back, and it begins right now.
"It has been a huge chunk of my life doing this and it's not easy, perhaps when you feel a degree of ownership of something, perhaps to let it go. But it has come at a cost to me and perhaps to those around me."
He had faced questions about his health after suffering severe spinal injuries in an air crash when a stunt on polling day in the 2015 election went wrong. His deputy, Paul Nuttall, and MEP Steven Woolfe, are among the contenders who are vying to succeed him.