Jeremy Corbyn says he regrets referring to Hezbollah as his friends and that he did not make a direct comparison with Israel to Islamic State (Isis) while being confronted by MPs over anti-Semitism in the Labour Party. Corbyn said that the Islamic terrorist group Hezbollah "never were" his friends and insisted he was only using inclusive language in order to begin peace talks at a meeting.
Corbyn said: "The language I used at that meeting was actually here in Parliament and it was about encouraging the meeting to go ahead, encouraging there to be a discussion about the peace process. It was inclusive language I used which with hindsight I would rather not have used. I regret using those words."
Corbyn made the remarks while appearing before the Home Affair Select Committee following the inquiry by former director of Liberty, Shami Chakrabarti, which said Labour MPs should avoid making "Hitler, Nazi or Holocaust" comparisons when talking about the Israel-Palestine conflict.
The launch of the inquiry followed a series of high-profile suspensions in the Labour party over anti-Semitic remarks, most notably former Mayor of London Ken Livingstone following his comments regarding Hitler and Zionism.
When asked does he disagree with Livingstone's remarks regarding Hitler, Corbyn said he has repeatedly disagreed with them as they were "wholly unacceptable" and that his case is currently being investigated. He said: "I think we have to condemn the way in which he made the remarks and the remarks themselves."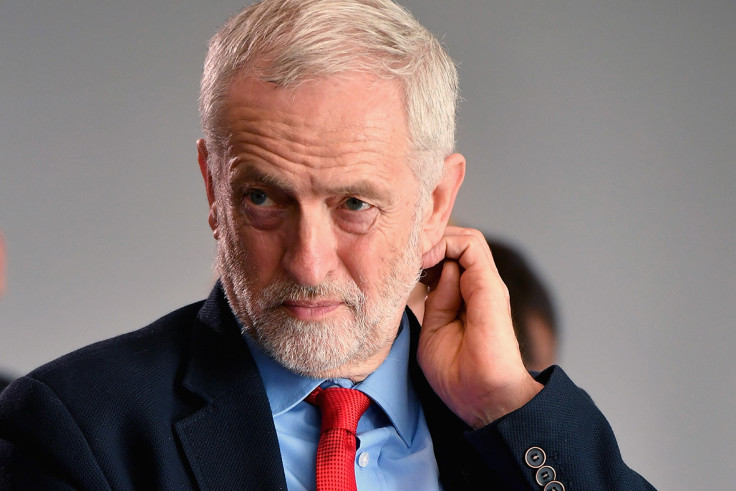 Corbyn also responsed to the criticism regarding the press conference at the launch of the Chakrabarti inquiry in which he was accused of comparing Israel to the Islamic State. The Labour leader said what he actually referred to was "Islamic states" [lower case] and in hindsight would have preferred to say Islamic countries.
He added: "I made the comparison that Jewish people should no more be expected to be knowledgeable or defensive or critical of the state of Israel anymore than Muslim people should be expected to have an equivalence of knowledge of any Muslim state."
When asked to the response by Jewish Labour members and organisations who have been critical on how he has dealt with the incidents of anti-Semitism in the party, Corbyn told the MPs at the committee: "I want to live in a free-thinking open, democratic, liberal society that allows everyone to follow their faith if they have a faith to follow. Nobody, but nobody, should ever be discriminated against because of their race, their colour or by their religion."