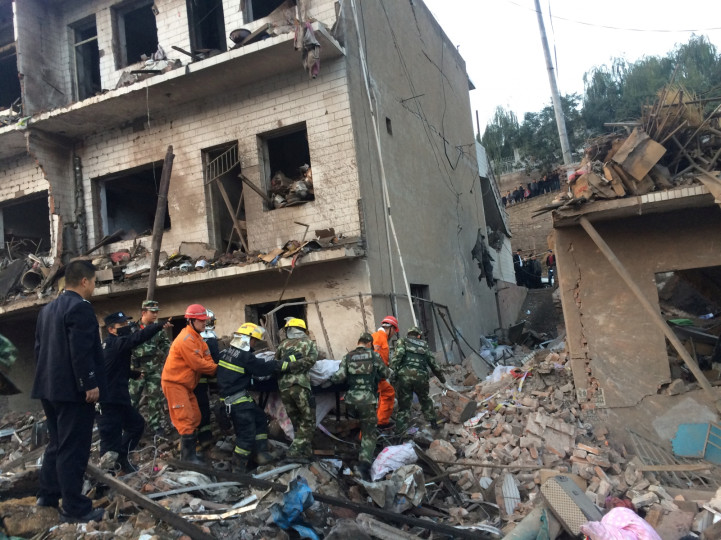 The death toll in the powerful blast that occurred in northwestern China on Monday, 24 October, has touched 14. Around 147 have been left injured.
The cause of the explosion is not yet known and it took place in the early afternoon in the town of Xinmin in Shaanxi province, destroying several buildings including a hospital. Eleven of the wounded were in intensive care, according to the state run Xinhua news agency.
Images from the scene of the explosion showed widespread damage while rescuers were digging through the rubble of the low rise buildings. Some websites quoted residents as saying that the blast may have happened due to illegally stored explosives in a makeshift hut near homes and a hospital.
Yang Huanning, the director of China's State Administration of Work Safety, told officials to "undertake a specialized inspection of the management, use and storage of explosives and explosive substances" in the area and other parts of Shaanxi, China News Service quoted him as saying.
The intensity of the blast created a crater where a two-storey building stood while a nearby concrete-slab building half collapsed. Windows of a kindergarten were also smashed, the New York Times reported.
Last year, a series of explosions at a chemical warehouse in the northern city of Tianjin killed 165 people. The government of China has become strict about enforcing safety rules and deaths resulting from explosions have reportedly been falling.