Somali pirates released 26 hostages on Saturday (22 October) after holding the men captive for nearly five years. The hostages, who were sailors from a number of Asian nations, were captured in a ship south of the Seychelles in March 2012.
Oceans Beyond Piracy, the organisation involved in mediation efforts to free the hostages, said that of the 29 crew members seized, three died before the release. One member died during the hijacking and two others died of illness during their time in captivity, CNN reported.
The organisation said the men, who were aboard the Omani-flagged fishing vessel Naham 3, were from China, Cambodia, Indonesia, the Philippines, Taiwan and Vietnam. The men were handed to authorities in the northern Somali town of Galkayo on Saturday morning (22 October).
Reuters reported the men arrived in the Kenyan capital of Nairobi on Sunday ahead of boarding flights home. John Steed of Oceans Beyond Piracy released a statement saying the released hostages will be repatriated using a UN flight to their home countries.
"It is great to be here today and to bring them home and to hand them over to their embassies and their families," Steed said.
He added: "We have achieved what we have achieved by getting tribal elders, religious leaders, the community and regional government all involved to put pressure on these guys to release these hostages."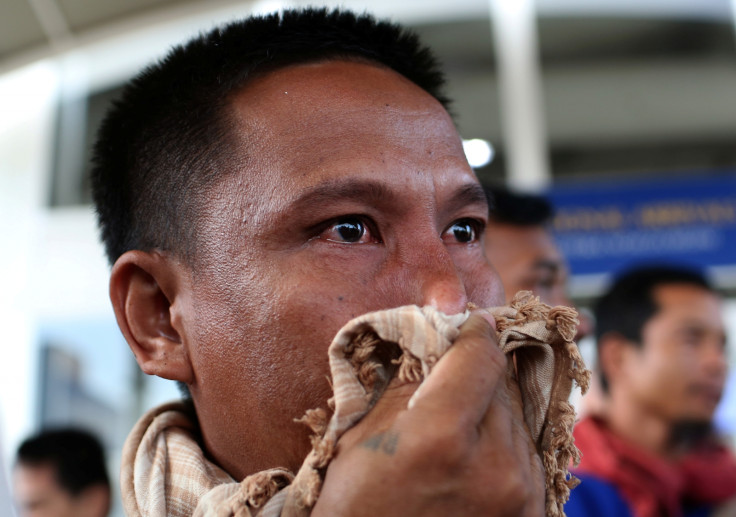 Steed did not specify the terms or conditions of the men's release or whether ransom was paid to the pirates, reported CNN. "They are reported to be in reasonable condition considering their ordeal," Steed said. "They are all malnourished. Four are currently receiving medical treatment."
According to Steed, the crew members of the Naham 3 are the longest-held hostages by Somali pirates. However, the longest-held hostages were four crew members of the FV Prantalay 12 vessel who were captured at sea in April 2010 and released in February 2015.
The hostages were reportedly held in Dabagala near the town of Harardheere, 250 miles northeast of Mogadishu.
Piracy off Somalia's coast has declined in recent years, Reuters noted. The number of attacks have been reduced due to shipping firms hiring private security and the presence of international warships. At its height, piracy by Somali pirates cost the global economy $18bn a year in increased trade expenses, a 2013 UN study revealed.