Hollywood is mourning the death of another legend when Debbie Reynolds, 84, passed away a day after the death of her daughter, 60-year-old actress Carrie Fisher.
Reynolds, who found fame at 20 when she starred with Gene Kelly in the musical Singin' in the Rain, was reportedly planning her daughter's funeral at her son's Beverly Hills home when she suffered a stroke. Her son, Todd Fisher, called 911 shortly after 1pm PST/9pm GMT.
"She's now with Carrie and we're all heartbroken," Todd Fisher told The Associated Press (AP) from Cedars-Sinai Medical Center, where his mother was taken. Fisher said the death of his sister "was too much" for his mother to bear.
Carrie Fisher had died on Tuesday (27 December) at a Los Angeles hospital days after suffering a heart attack on a flight from London to Los Angeles. The Star Wars actress was 60.
The Oscar-nominated Reynolds had been distraught since Fisher's health issues emerged on Friday (23 December), TMZ reported. She took to social media to give periodic updates of her daughter's health before having to confirm her death with an emotional message.
"Thank you to everyone who has embraced the gifts and talents of my beloved and amazing daughter. I am grateful for your thoughts and prayers that are now guiding her to her next stop. Love Carries Mother," Reynolds wrote on Facebook.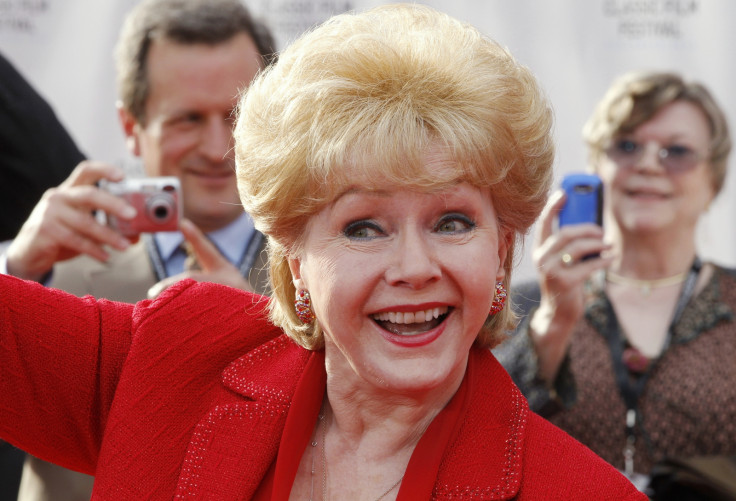 According to USA Today, Reynolds previously suffered a stroke in 2015 which Fisher referred to in an interview in May with People magazine as she discussed her documentary, Bright Lights: Starring Carrie Fisher and Debbie Reynolds.
"It's a lot of times terrifying, but watching my mother, who's incredibly resilient, coping with certain health issues that she's had," Fisher said at the time. "We were really lucky we got really what probably could be her last (big project)."
Reynolds had a long, celebrated career in Hollywood that began when she was 16 and spanned more than 65 years. She's known for starring in several classics including How the West Was Won in 1962 and Bundle of Joy in 1956. Reynolds also received an Oscar nomination for her role in the 1964 musical The Unsinkable Molly Brown.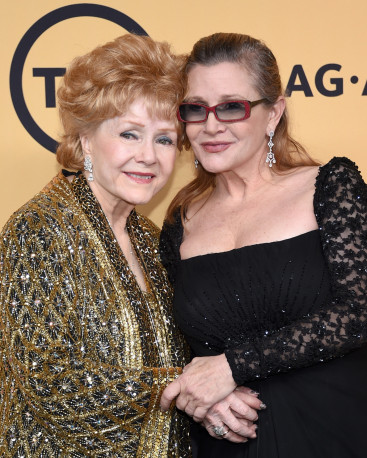 "I have no regrets about my career. I'm just thrilled I've had it," she told CNN's Larry King in 1990. "You know, it stood by me. Marriages failed; my career always stayed. It gave me the fun of life, you know. It allowed me to travel and meet wonderful, funny people."
The iconic actress had a messy divorce from singing sensation Eddie Fisher in 1959 following his affair with Elizabeth Taylor. Reynolds would marry again in 1960 to businessman Harry Karl and 1984 to real estate developer Richard Hamlett.
Reynold's relationship with her daughter took centre stage in Fisher's semi-autobiographical book, and subsequent 1990 film, Postcards from the Edge. "It was her story. it was not my story," Reynolds said, according to USA Today. "We've had our ups and downs and we survived it all."
"Debbie Reynolds was pure class," Larry King said in a tribute posted on Twitter. "She was loving, talented, beautiful, unsinkable. I feel sorry for anyone who never got a chance to meet her."