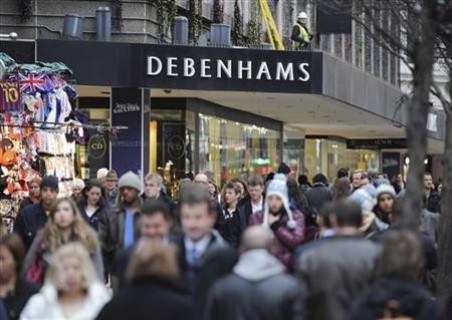 Department store chain Debenhams has reported weak sales for its third quarter, hurt by lower consumer spending on spring and summer fashions amid cold weather and squeezed household budgets.
Like-for-like sales, representing sales at stores open at least a year, were flat in the 16 weeks ended 22 June, compared to a 3.1% growth in the first half of the fiscal year. Analysts polled by Bloomberg estimated a 1.5% growth in like-for-like sales in the third quarter.
Nevertheless, the company said it "managed the business to reflect the market conditions, with a strong focus on stocks, margins and costs" and remains comfortable with market expectations for a pre-tax profit for fiscal year 2013/14. It also confirmed the outlook for a flat gross margin for the full year.
While issuing its profit outlook in March, the company said its sales declined due to the snow in January, and they did not recover in February despite additional promotions and discounts.
Debenhams noted that its market share in key categories, including total fashion, womenswear, menswear and premium beauty and home products has increased. In addition, it saw a 40% increase in online sales for the quarter, with traffic to its website increasing by 21.7%.
"We consider this to be a robust performance in a market which has been impacted by the weak consumer environment as well as poor spring weather which dampened demand for new season ranges," the company said in a statement.
Debenhams added that it is recruiting 430 new staff at its flagship Oxford Street store, which is undergoing a refurbishment.
European fashion retailers have been suffering from a squeeze on disposable incomes of consumers. Further, an unusually cold spring and early summer have affected their sales.
Earlier, Spain's Inditex which owns the Zara chain recorded its lowest quarterly net profit growth in four years and Sweden's H&M was short of forecasts for second quarter net sales.
Debenhams shares, which declined more than 20% this year, are trading at 92.5 pence, up 1.87%, as at 10:23am.