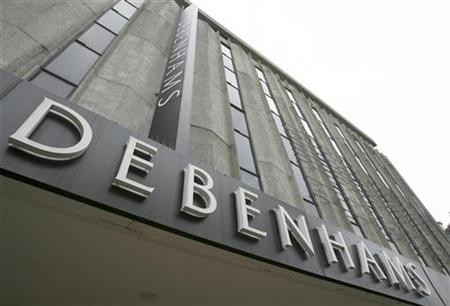 Shares in Debenhams were up on the FTSE 250 in afternoon trading ahead of the retailer's half year results, expected tomorrow.
In March the company reported a fall in like for like sales, excluding VAT, of 1.5 per cent. Tomorrow's results are expected to show pre-tax profit within the current market consensus estimates, thanks to lower finance charges offsetting the poor weather in December.
Keith Bowman, analyst at Hargreaves Lansdown, said ahead of the results, "Few surprises are expected, with attention likely to focus on any current trading comments. Prior to the results, market consensus opinion currently denotes a buy."
By 15:05 shares in Debenhams were up 4.39 per cent on the FTSE 250 to 67.75 pence per share.