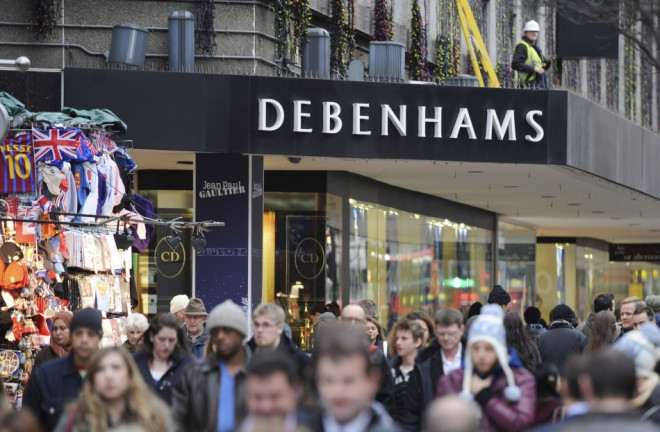 Debenhams shares were up by more than 5% in early trading after the department store gave no nasty surprises in its half year financial report.
The retailer had issued a profit warning in January that sent its share price hurtling as investors fled.
For the 26 weeks to 31 March, Debenhams profit before tax was down 24.5% on the year to £85.2m ($142m, €103m). This is in line with its warning.
"Whilst this has been a challenging first half, we are clear on the issues and are taking decisive action to address them," said Michael Sharp, chief executive of Debenhams.
"In particular we are focused on building a more competitive multi-channel offer for our customers and improving the operational effectiveness of the overall business."
As the January warning was announced, the firm's chief financial officer Simon Herrick resigned.
Poor sales over Christmas meant Debenhams has had to take a hit on its profits in order to discount and attract in customers.
"With first half profits down by a quarter, as expected, these results have not been a very positive set for Debenhams," said Liz Faulkner, a consultant at retail analyst Conlumino.
"However, learning has been taken and is being acted upon, with commitment to improve multichannel efficiencies and better manage promotional activity being laudable.
"In a highly competitive marketplace with multichannel behemoths like John Lewis and Next, Debenhams' market will remain challenging, but with continued initiatives bringing its brand-led proposition up to speed it isn't out of the race quite yet."
The retail sector appears to be recovering from a difficult few years. The financial crisis and subsequent economic slump dented consumer confidence.
They also suffered from falling incomes amid a mix of weak wage growth, a rising cost of living, and welfare cuts under the government's austerity programme.
This led to intense competition among retailers as they sought to attract in cash-conscious consumers through heavy discounting.