As Mike Ashley snaps up 23 million shares in struggling retailer Tesco for £43m ($70m, €55m), IBTimes UK takes a look at some of the other pies the Buckinghamshire-born businessman has his fingers in.
Sports Direct
The sports retailer is where Ashley made his mega-money in the first instance.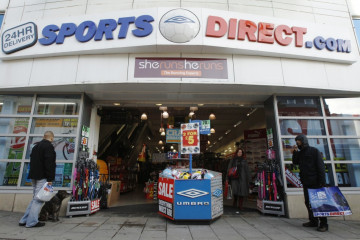 In 1982, he opened Mike Ashley Sports in Maidenhead. The auguries proved favourable and he followed this with several other stores dotted around London.
A combination of private equity injection and re-branding offensive saw Ashley's Sports Direct empire begin to take shape. Leveraging the hoi polloi's reliance on sportswear, Sports Direct expanded its footprint to eventually number 470 stores across the UK and into Europe.
And the rest, as they say, is history.
Newcastle United
A controversial topic for some. Ashley dipped into football in 2007 when he purchased Newcastle United for £133m.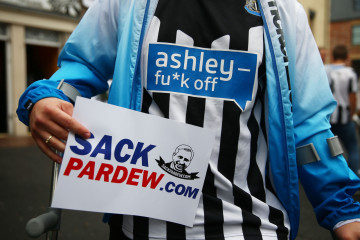 He has proved to be unpopular with the fans with the lowlight coming when Newcastle were relegated at the end of the 2008-09 season – the first time they dropped out of the top flight since 1993.
In that fateful season, Kevin Keegan resigned from his job as manager; Ashley and his then executive director Dennis Wise were branded the "Cockney Mafia" by fans; Joe Kinnear took the management reins until he suffered heart problems and underwent surgery and subsequently leave the role; Alan Shearer took charge of the club but failed to stop it from sliding into the Championship.
Ashley attempted to escape from the Magpies after relentless pressure from the fans, saying: "You want me out [of Newcastle]. That is what I am now trying to do, but it won't happen overnight and it may not happen at all if a buyer does not come in."
Once again Ashley proved portentous: no buyer was found.
Debenhams
Much like he has done with Tesco, Ashley gambled on Debenhams in January.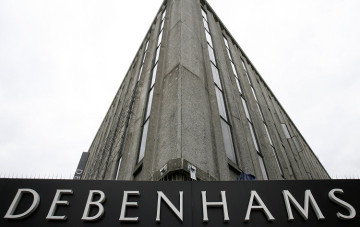 Sports Direct purchased a 4.6% stake in the company but sold it a week later. He made a handsome £5m profit from his quick-fire investment but replaced it with a put-option agreement that would have allowed him to purchase 6.6% of the company at a future date.
Debenhams' shares have decreased by almost a quarter in the time since.
House Of Fraser
In April, Ashley hit the headlines today after it was reported that he had purchased an 11% stake in British department store House of Fraser, although some are questioning the legitimacy of this deal.
The deal between Ashley and Scottish retail tycoon Sir Tom Hunter allegedly ignored "proper procedures" and House of Fraser is now threatening legal action against Hunter and Ashley.