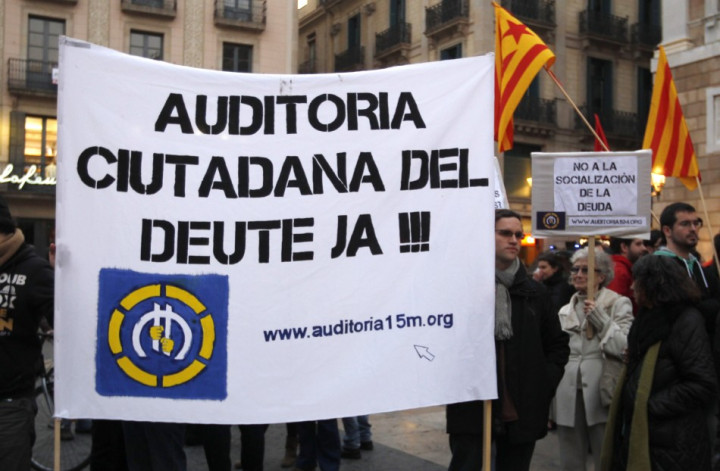 Spain's service sector slowed less than forecast in March, but the figures still point to recession for Europe's fourth-largest economy in the first three months of the year.
The Markit Purchasing Managers' Index (PMI) for the month of March, a measure of activity in the services sector of Spain's economy, was measured at 46.3 - a significant improvment from the February reading of 41.9 but sill a long way from growth in the most important portion of the nation's business activity. Services are responsible for around 70 percent of Spain's annual GDP.
A similar reading of Spain's manufacturing sector Monday came in at 44.5
PMI figures that are below 50 normally indicate contraction in an economy, while those above 50 are signals of expansion.
Spain's government bond yields rose immediately after the report Wednesday, with the benchmark 10-year note trading 25 basis points (bps) higher at 5.70 percent by mid-day London time.
Bond prices move inversely to bond yields. A basis point is 0.01 percent.
The notes extended losses after a €2.59bn auction of three and five year notes that was poorly recieved by investors. Demand in both sales was below the previous measures, while costs rose 94 basis points from a similar sale last month.
Credit default swaps, a derivaitve used by bond holders to protect themselves in event of default, were also higher after the sale. Five year CDS prices rose by 20 basis points to 457bps by mid-day London time. This means and investor would have to pay €45,700 each year for five years to ensure €10m Spainsh bonds against default.
The country's debt management agency said Tuesday it will likely make fewer long-bond sales this year as it seeks to fund the government's budget deficit, it said today. The move will reduce the average maturity of outstanding debt to 6.2 years from the current 6.4. Around 45 percent of the agency's €37bn 2012 funding target has been completed.
Interest payments on current debt are expected to cost around 2.75 percent of GDP this year, the government said, while redemptions (debt which will mature this year) will reach €149.3bn. Spain borrowed a net €48.2bn from the bond markets last year.
Spain detailed its €27bn austerity programme Friday - an amount equal to 2.5 percent of GDP - as Prime Minister Mariano Rajoy seeks to reduce its current 8.5 percent budget deficit to 5.3 percent.