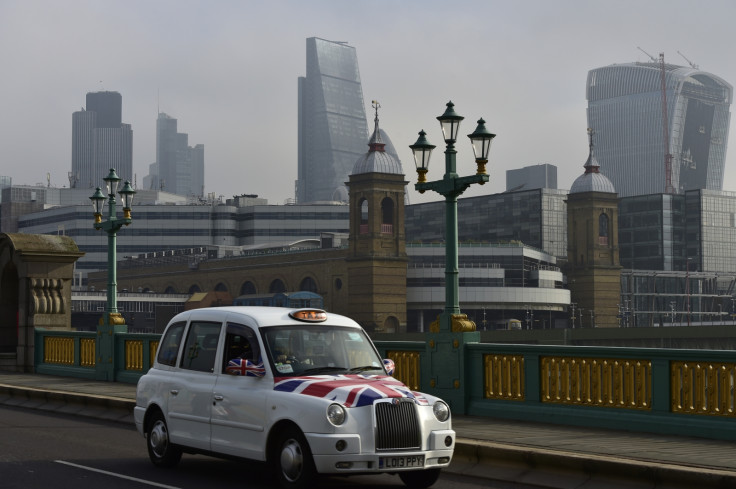 The month of December saw a 2.6% year-on-year increase in the UK's consumer spending, according to Visa. The American firm's UK Consumer Spending Index showed that while this was lower than the 3.1% increase seen in November, it helped round up the strongest quarter for consumer spending in the country since 2014.
The index was compiled by data company IHS Markit on behalf of the American financial services firm. It reflects the overall consumer spending in the country and not just that on its cards.
The Visa report as seen by IBTimes UK showed that this growth in December was led by increased spending in hotels, restaurants and bars. This sector, it said, saw an on-year increase of 7.3%. This was followed by the recreation and culture sector which saw an increase of 6.4%
Other sectors which saw an increase in spending were food, beverages and tobacco, and transport and communication sectors. These were up 2.9% and 1.2% respectively.
The report was however not all positive. It showed that only four of the eight broad spending sectors had seen an increase in expenditure during the last month of 2016.
Both clothing and footwear and household goods sectors, which had seen an increase in spending in the previous two months, saw a decline in December. They were down 0.7% and 1.1% year-on-year respectively. Meanwhile, health & education was down 1.6% while miscellaneous goods and services sector were down 0.4%.
The report also threw light on spending on e-commerce portals as against face-to-face spending. As seen in previous months, the former continued to dominate the latter. While e-commerce spending rose by 5.5% year-on-year, face-to-face spending rose by just 0.7%.
Commenting on the latest findings, Kevin Jenkins, UK & Ireland MD at Visa said, "Consumer spending continued to increase solidly in the run up to Christmas, rounding off the fastest growing quarter for two years. Average year-on-year growth for each month in Q4 2016 was 2.8%, twice as high as the average rates for Q2 and Q3.
"Online retailers enjoyed strong sales over the whole Christmas period, while bricks and mortar retailers saw an improvement, after a disappointing dip in November, as consumers made a last minute dash for gifts on the high street.
"Growth was once again led by the experience sector, with consumers going to Christmas markets, travelling to visit loved ones, or venturing to various parts of the country to celebrate. Food was, unsurprisingly, another sector which performed well, with spend up 2.9%. Spend on clothing and household goods, however, fell in December following a Black Friday boost in the previous month."