Decomposed bodies of suspected victims of Isis-linked group found in Marawi city
All the civilians were reportedly wearing orange shirts as seen in the Isis-inspired execution videos.
Four to six decomposed bodies believed to be that of civilians - who were reportedly killed by the Islamic State-linked Maute group in Marawi City - have been recovered, the Philippines military said on Thursday (13 July).
All the civilians were reportedly wearing orange shirts as seen in the Isis-inspired execution videos. And their bodies were decomposing when the army's 51st Infantry Battalion found bodies on Wednesday morning "in a place believed to be one of the execution sites" used by the Maute group, local media reported.
The militants of the Maute group reportedly carried out the execution of the civilians; the Philippine-based Inquirer news portal reported citing a video released by the group on their social media platform.
"They were allegedly wearing orange garb suits, and if that is any indication, they were civilians that were killed earlier during the start of the fighting [and] executed by these terrorists," Brigadier General Restituto Padilla was quoted as saying by GMA Network.
The death toll from the past 52 days of a war-like situation in the beleaguered city has crossed 350. As of Thursday, the deaths from the government side are reported to have reached 92, while more than 390 gunmen have died since the siege began in May. In addition, at least 45 civilians have also been reported to have died.
"The brutal execution is proof of their un-Islamic ways," Lieutenant General Carlito Galvez Jr said. "These terrorists do not respect anyone or anything."
The siege in Marawi on the Philippines' Mindanao island is thought to be a serious attack in the Asia-Pacific region by the Islamist militants.
Earlier in June as well, the army recovered 17 bodies of civilians in a decomposing state.
Reports of the Maute group executing civilians emerged after the Philippines military stormed the Marawi City of Mindanao island as part of the declared martial law by the country's President Rodrigo Duterte.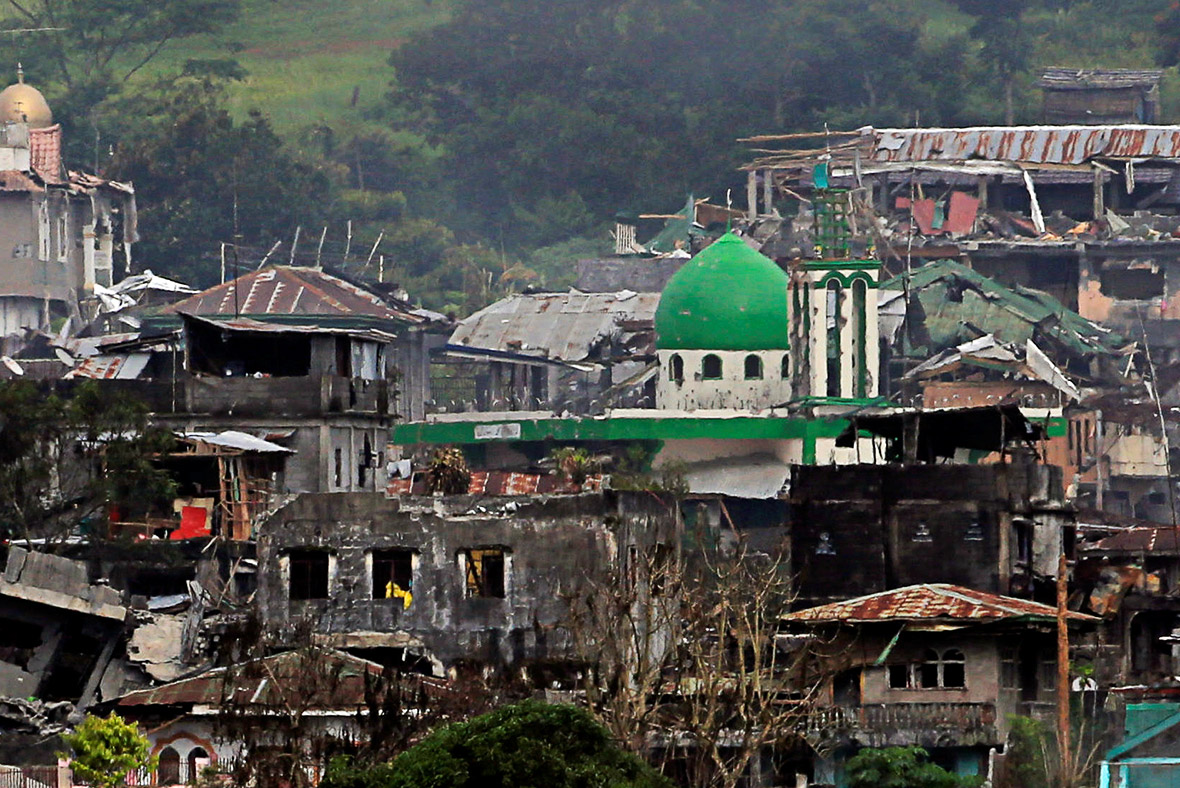 The siege began after militants began attacking the town and kidnapping civilians in retaliation for the army's failed raid to capture Abu Sayyaf militant group's head Isnilon Hapilon. The clashes have displaced more than 200,000 residents of the city. More than 1,600 people have been rescued from the besieged area.
Violent clashes in the region had forced President Rodrigo Duterte to declare martial law in the region earlier in May. The clampdown is said to expire on 23 July and the government is mulling over a possible extension.
Duterte had described the Marawi attack as the start of a major offensive by the militants, who have reportedly pledged allegiance to Isis to establish a foothold in the country.