A top lawmaker in the Philippines has called for an extension of martial law in the southern part of the country for up to five years, but the army does not seem to support the extension, calling it "too long". Pantaleon Alvarez, the speaker of the senate, had proposed the government should extend the clampdown until 2022 so as to bring the entire region under total control.
President Rodrigo Duterte announced the government is imposing martial law in Mindanao in May to stamp out extremists aligned with Islamic State (Isis) from the region. The clampdown will expire on 23 July and the administration is mulling over a possible extension.
Recommending a lengthy extension, Alvarez clarified it was his personal opinion and not necessarily that of the government or the president. The Senate speaker insisted the final decision rests with Duterte. However, his suggestion was widely opposed by other lawmakers as well.
While responding to the suggestion, a spokesperson for the Philippines military said the five-year period will be a protracted deadline. "Before it makes a recommendation to the commander-in-chief, the AFP [Armed Forces of the Philippines] must have an intelligent basis to make whatever recommendation there is for extension or lifting. We are sticking to some mission profiles that we were provided with at the very beginning of martial law," said the AFP spokesman Restituto Padilla.
He added: "I don't know the basis of our Speaker for calling the extension of martial law because extending this is a political decision. Actually, five years may be too long for the moment."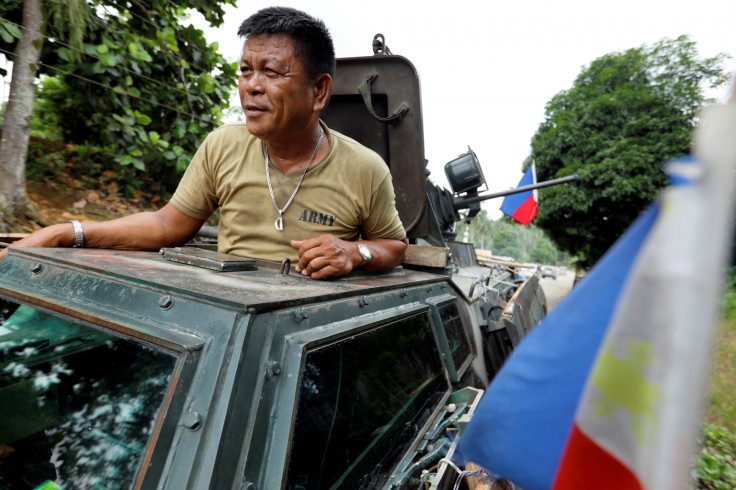 The presidential palace has also clarified there has been no decision on the matter as yet and a decision is expected to be announced soon. "Extending martial law is the decision of the president which PRRD said would rest on the assessment and the recommendation of the Armed Forces of the Philippines (AFP), the Philippine National Police (PNP) and other stakeholders of the Marawi situation," said a statement from the palace.
Much of the fighting has been centred on Marawi, a key Muslim-majority city in the Catholic-dominated Philippines, with most of 200,000 residents fleeing the area as soon as the fighting began.