US Defies China's Air Defence Zone with B-52 Military Jet Flight [VIDEO]
Two American military aircraft fly over disputed Diaoyu/Senkaku islands in contravention of China demand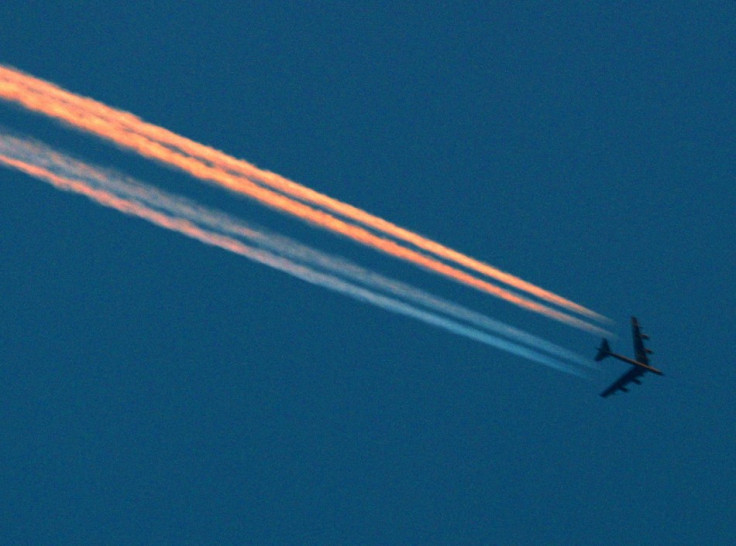 The US has defied China's unilateral imposition of an air defence zone over a disputed area of the East China Sea by flying two military B-52 aircraft through it.
US officials said that the two jets flew from the American island of Guam, entered China's Air Defence Identification Zone (ADIZ), and hovered over a group of islands at the centre of an increasingly bitter dispute between Beijing and Tokyo.
The small archipelago, known as the Diaoyu islands in China and Senkaku in Japan, is at the centre of mounting tension in the region as nationalistic rhetoric in China and Japan has reignited a decades-long squabble between Tokyo and Beijing over who owns the islands.
Beijing demanded that all aircraft flying through the ADIZ must provide identification and a flight plan to Chinese authorities or face "emergency defence measures".
Col Steve Warren of the pentagon said that the two B-52s were dispatched in deliberate contravention of the Chinese demands.
"We have conducted operations in the area of the Senkakus," he told the Wall Street Journal. "We have continued to follow our normal procedures, which include not filing flight plans, not radioing ahead and not registering our frequencies."
Warren said the flight was part of long planned military operation.
"The United States military will continue conducting flight operations in the region, including with our allies and partners," Warren said. "We will not in any way change how we conduct our operations as a result of the Chinese policy of establishing an ADIZ."
A security treaty ties the US to provide Japan with military support whenever a Japanese-administered territory is under attack.
The ADIZ was condemned as illegal and destabilising by Washington and Tokyo.
China's Communist party's official news agency, Xinhua, accused the two countries of double standards.
"Washington and Tokyo accused China of undermining the stability of the Asia-Pacific region," Xinhua wrote. "But it is Washington and Tokyo that pose threat to the peace and stability in the region."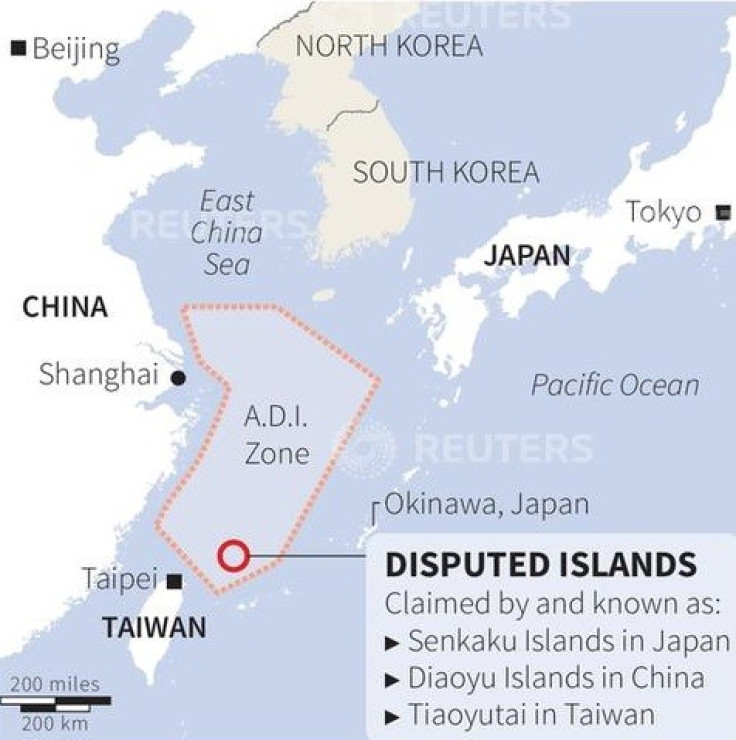 © Copyright IBTimes 2023. All rights reserved.