Tottenham Hotspur midfielder Dele Alli's has been sent the strongest signal yet that his future lies at White Hart Lane, after former midfielder Danny Murphy insisted his career can continue go grow under Mauricio Pochettino. Spurs legend Ossie Ardiles believes Barcelona and Real Madrid are likely to make a move for the England international in future after enjoying a stunning start to his senior career.
Alli continued where he left off from his maiden season in the English top flight, scoring 11 goals in all competitions including a double against Premier League leaders Chelsea to match his domestic tally from last season. The 20-year-old is a key member of Mauricio Pochettino's squad, who are third in the table, seven points off the top.
But Alli's form has sparked rumours regarding his future, with The Mirror reporting that Barca and Real will go head-to-head in an effort to lure him from Tottenham. Ardiles' comments have done little to defuse the speculation regarding Alli, but Murphy believes he would be best suited to continue his progress under Pochettino rather than moving abroad.
"He now has to make sure that he continues to learn from the coaches at Spurs - he's clearly learned a lot from Mauricio Pochettino - and he needs to maintain his discipline and desire," he told the Tottenham official website. "There is no end to how far he can go with his ability.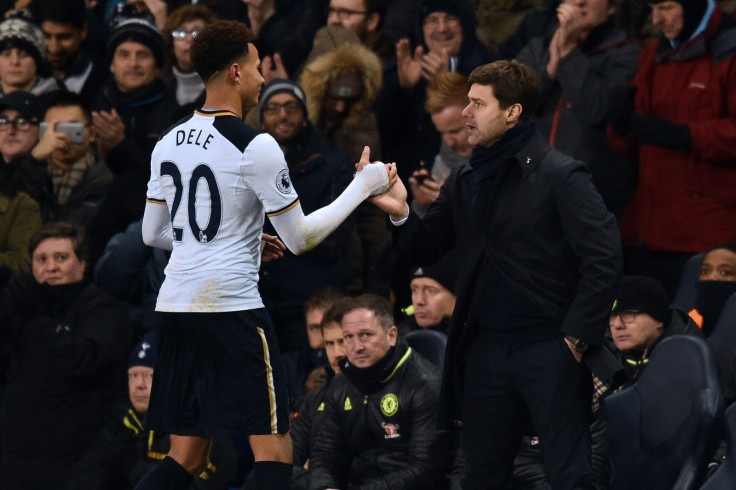 "He's got a bit of everything and normally when you are in midfield you are really good at one or two things – a creator, a destroyer - but when you can do both and you've got the legs as well, he can put in a tackle, he can track back, he can do a disciplined job when he needs to, he's got all the tools he needs.
"He should really be one of the first names on England's teamsheet because there aren't many like him, there aren't that many players who have that ability to continually get into great areas and put themselves into goalscoring positions from a midfield area.
"The Tottenham style really suits him as well and the quality of players around him has helped him. For example, in the Chelsea game, he scored both goals, both great headers, but the crosses in from Christian Eriksen were wonderful.
"You need that quality around you as well. He has a great partnership with Harry Kane and Spurs have one of the best, if not the best, back-fours in the Premier League, plus the likes of Dembele and Wanyama. Everything suits him at the moment and I think he's done remarkably well."