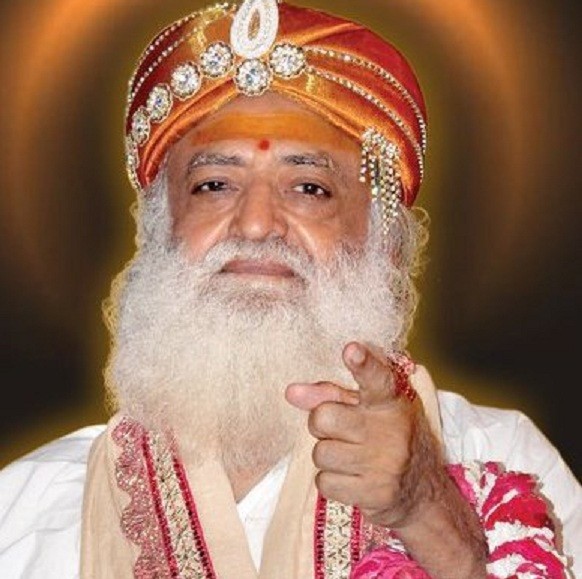 An Indian spiritual guru has sparked outrage by claiming that the victim of the Delhi gang rape that shocked the world was "as guilty as her rapists".
Self-styled guru Asaram Bapu, 72, said the six men who have been accused of gang-raping and murdering a 23-year-old physiotherapy student on a Delhi bus in December were not solely responsible. "It takes two hands to clap," he said.
"The victim is as guilty as her rapists," he said. "She should have called the culprits brothers and begged before them to stop. This could have saved her dignity and life. Can one hand clap? I don't think so," Bapu said in a YouTube video.
He also said he was against harsher laws on rape as they could be "misused". The enforcement of stricter laws against sexual assault has been proposed by junior government minister Shashi Tharoor and others following the Delhi atrocity.
Bapu, who has founded his own ashram - a Hindu spiritual centre - in 1971 in the western city of Ahmedabad claims to have millions of followers.
According to India's National Crime Record's bureau, a woman is raped every 20 minutes. About 90 per cent of rape cases go unreported because of the cultural stigma attached to the crime.
The student's father said he supports new anti-rape laws and would be willing to waive the anonymity rule for his daughter.
"We want the world to know her real name. My daughter didn't do anything wrong. She died while protecting herself. I am proud of her. Revealing her name will give courage to other women who have survived these attacks. They will find strength from my daughter," he told the Sunday People newspaper.
Five of the six men accused of the crime, named as Ram Singh, his brother Mukesh, Pawan Gupta, Vinay Sharma and Akshay Thakur, appeared for a preliminary hearing before a court in Delhi. If convicted, they could face death penalty.
The sixth suspect, who is 17, is to be tried separately by a youth court and face a maximum of three years in jail.