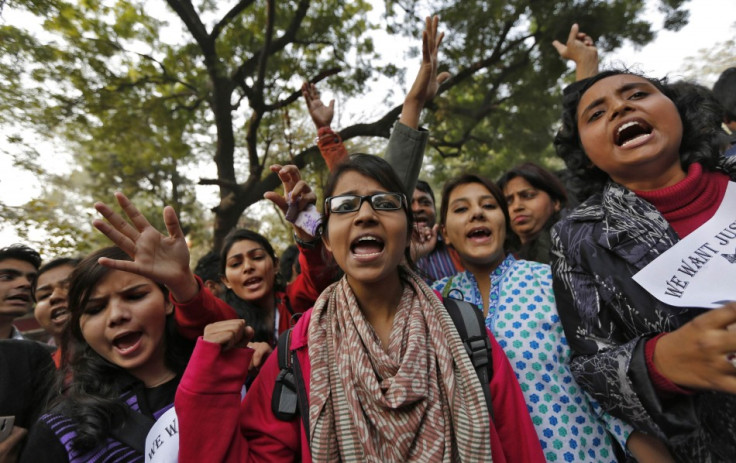 Another accused in the Delhi gangrape case has claimed that he is a minor and has demanded a bone ossification test.
The trial for the case began on Monday and one of the accused Vinay Sharma's lawyer AP Singh moved an application for the age confirmation test before the fast-track court.
The application claims that his school leaving certificate, which was used to establish his age, is wrong.
"The boy's mother has said that the school certificate that records his date of birth as March 1994 is wrong and they had deliberately given an older age to the school so that the boy could be enrolled a year early," Singh was quoted as saying outside the court by the Indian Express.
According to Sharma's Lawyer, the accused was under 18 years of age when he committed the crime and hence should be tried in a Juvenile court.
Sharma, who was working as an assistant gym instructor before getting arrested in the case is the second among the six accused to have filed such an application. Another accused had made a similar claim but his actual age is yet to be established.
Doctors have stated earlier that a bone ossification test, although is reasonably accurate for adults above 22 years of age, is not an accurate estimate of age.
The application has sparked debate whether juveniles accused of such heinous crimes should be provided exemptions as the minor among the six accused was the most brutal during the crime. Not only did he rape the 23-year-old medical student twice, but also grievously injured her by inserting a rod inside her body and taking out her intestine with his bare hands. The victim died 13 days later on 29 December at a hospital in Singapore where she was being treated.
The crime took place on the night of December 16 when the woman was returning after watching a movie along with her male friend who was also brutally beaten during the crime. The woman and her male companion were later thrown out if the bus with hardly any clothes on.