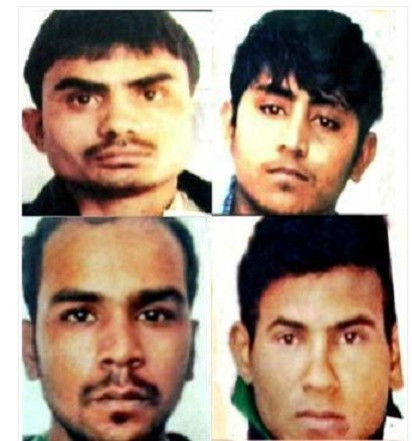 Four men convicted of the Delhi bus gang-rape have been given the death penalty by a special fast-track court.
The four - Mukesh Singh, Akshay Thakur, Pawan Gupta and Vinay Sharma - had earlier been found guilty by the special court in Saket, a suburb of Delhi, but sentencing had been reserved.
Judge Yogesh Khanna said the case fell under the "rarest of rare categories".
"[The court] cannot turn a blind eye on the rising cases of sexual assault against women," he said.

All four men reportedly broke down in tears when the sentence was pronounced. They are likely to lodge appeals.
The family of the victim and police hailed the sentence.
"It's a subject of satisfaction for our investigating team," said senior police official Tejinder Luthra.
Federal home minister Sushil Kumar Shinde said that justice had been done.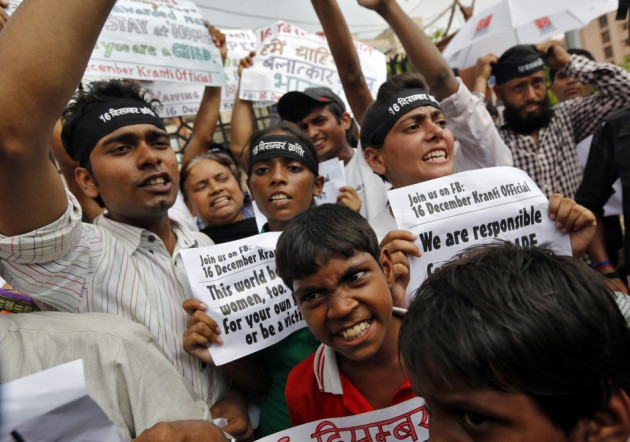 The court convicted the men based on the victim's deathbed statements, forensic evidence, eyewitness accounts and DNA samples.
The woman had undergone a sustained sexual and physical assault at the hands of the men, resulting in severe internal injuries.
Rejecting the defence argument that the crime was not premeditated, the court ruled: "This act of complete destruction of the most vital parts of the body can never be termed as intending to cause bodily injuries. Rather, it will be an act done with the intention of causing death."
Of the six suspects, the youngest, who was described as the most brutal of the gang, was sentenced to three years because he was a juvenile at the time the crime was committed.
A sixth man, who was the driver of the private bus in which the girl was raped, was found hanged in his jail cell in March 2013.