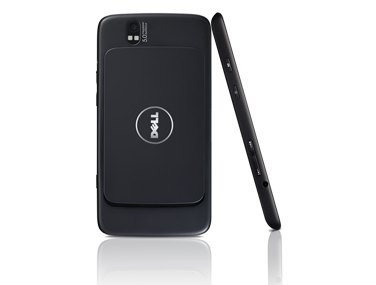 Dell is about to enter the smartphone/tablet PC market with the 'Streak', an iPhone competitor that allows users to make phone calls, surf the internet and listen to music.
The new device launched exclusively on 02 from June seems directly aimed at the iPhone market with Apple due to make their forthcoming 'next-generation' iPhone 4G available in the second half of this year, as reported by strategic partner Foxconn.
Rather than take on Apple's products directly, the 5-inch 'Streak' appears to be aimed at iPhone lovers who find the iPad's 10-inch screen too big though want to surf the internet in a reasonable sized device.
With Google Android for software, the manufacturer also believes it can offer a decent service offering as Google Maps and Search will be built in along with apps for Facebook, Twitter, Youtube and thousands of other games, etc. from Android Market.
"The Dell Streak hits the sweet spot between traditional smartphones and larger-screen tablets," said Ron Garriques, president, Dell Communication Solutions Group. "Its unique size provides people new ways to enjoy, connect, and navigate their lives."
The Dell Streak - like the iPhone - will support over-the-air updates including platform upgrades, to add new features as Android increases in development through the Open Handset Alliance.
The OHA - Open Handset Alliance - which Google created by gathering 34 companies to support it - believes that Android has the best and most innovative ideas behind it.
Dell, which joined the Alliance at its launch hopes it can leverage the 'open' Android to take on iPhone and iPad. The company has combined it with powerful hardware such as Qualcomm's snapdragon processor along with a 3G + WiFi chip that allows users internet 'on the go'.
Phone calls will be managed by a UMTS / GPRS / EDGE class 12 GSM radio.
HSDPA technology, allows download speeds of 7.2Mbps.
"This year our estimates suggest that there will be 1.3 billion mobile devices sold around the world," said Ben Wood of analyst firm CCS Insight.
"Dell wants to get into this space. How can any PC maker not afford to?" said Mr Wood.
However, the Crave, CNET's reviewer warned that its sheer size is 'clownish' to use at first, whilst Ian Fogg, analyst at research firm Forrester added "It takes time to bring a product in a new category to market".
Apple's iPad gets released this Friday, whilst a new update to the iPhone featuring minor updates gets launched in June - featuring a new screen and thinner frame - iPhone 4G is due to be announced at the Worldwide Developers Conference (WWDC) according to reports.
The current iPhone - iPhone 3GS - is now half price at $97 at Wal-Mart in US, in preparation for its launch.