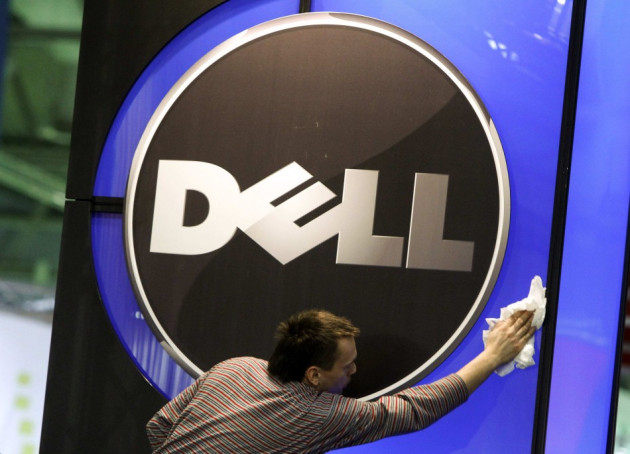 PC-maker Dell has reported a slump in its fiscal 2013 third-quarter profit, hurt by lower revenues amid weak industrial demand and increasing popularity of mobile computing.
Net income for the third quarter declined 47 percent year over year to $475m (£299.51m), while profit per share was down 45 percent at $0.27.
Excluding amortisation, settlement, severance and facility-action costs and acquisition-related charges, non-GAAP net income declined 31 percent to $679m and earnings per share fell 28 percent to $0.39.
The average analyst estimate for earnings was $0.40, according to Thomson Reuters I/B/E/S.
Quarterly revenues fell 11 percent to $13.72bn, while analysts expected revenues of $13.89bn.
By global segment, revenues from consumers declined by 23 percent. Large enterprise and public segments saw revenue declines of 8 percent and 11 percent, respectively.
The company's "challenges are frankly the same as before - namely the tough macroeconomic environment and cannibalisation from mobile devices using mobile operating systems from Apple and Google," Reuters quoted Sterne Agee analyst Shaw Wu as saying.
The company is struggling to retain its share in the PC market amid stiff competition from Asian rivals including Lenovo.
Dell's enterprise solutions revenue rose 3 percent to $4.8bn, with server and networking earnings increasing 11 percent.
While its consumer market has been affected by weak demand and intense competition, Dell has been trying to focus on products and services to corporations, by acquiring solutions including AppAssure, SonicWALL, Wyse, May, Clerity and Quest.
"These businesses, which were about $14 billion in FY '08, are now at an annual run rate approaching $20 billion. Year-to-date, they're up 4% and have generated more than 50% of our non-GAAP gross margin over that period of time," CFO Brian Gladden said in a conference call.
Gross margin for the quarter was 20.9 percent, compared to 22.6 percent a year ago. Operating income plummeted 48 percent to $589m.
The company continues to expect full-year earnings of at least $1.70 per share. Analysts expect full-year earnings of $1.73 per share.
For the fourth quarter, revenues are expected to improve 2-5 percent sequentially, despite continuing adverse global macro-economic indicators and the IT spending environment.