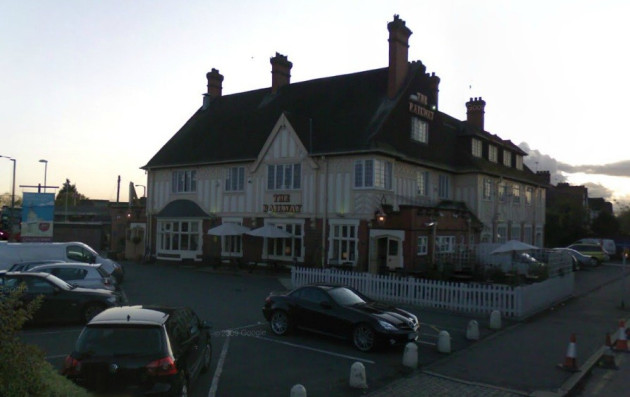 A woman from Havering has died after getting food poisoning from her Christmas Day lunch at a pub in Hornchurch, Essex.
Della Callagher, 46, was one of 30 people who reported symptoms of gastrointestinal illness after eating at the Railway Hotel.
The Health Protection Agency was notified of the outbreak and said laboratory tests have confirmed the presence of Clostridium perfringens bacteria, the third most common cause of food poisoning in the UK.
John Callagher, Della's husband, said his wife started to feel unwell on the evening of Christmas Day and after her condition deteriorated, she was taken to hospital on Boxing Day.
He told the Evening Standard: "She was in a really bad way but the hospital just sent her home. I was ill myself but she was in a terrible state.
"They sent her home and she just lay in my arms, basically she was dying. We called an ambulance and went back to the hospital but she barely had a pulse."
He added that his wife's death was an "avoidable tragedy" and that the hospital turned her away when there could have been a chance at saving her life: "Della was so fit and healthy, I can't believe it. This is devastating."
Full cooperation
Deborah Turbitt, director of the HPA's local Health Protection Unit, said: "Our thoughts are with the family at this sad time. We have been working with Environmental Health Officers at Havering Council to identify the cause of illness and any links to food eaten at the venue. The venue has been cooperating fully with our investigations.
"People become unwell on average after about 12 hours of eating food contaminated with Clostridium perfringens, with diarrhoea and abdominal pain being the main symptoms.
"The illness generally lasts no more than a few days although vulnerable groups such as very young children, elderly people, and those with underlying health problems can be more seriously affected. It is rare for a person to die as a direct result of food poisoning."
Averil Dongworth, chief executive of the Queen's Hospital, where Callagher was treated, said the mother of two was fully assessed and given the appropriate treatment and advice before she went home. "The Trust followed accepted medical practice. We will be fully reviewing the case," she added.