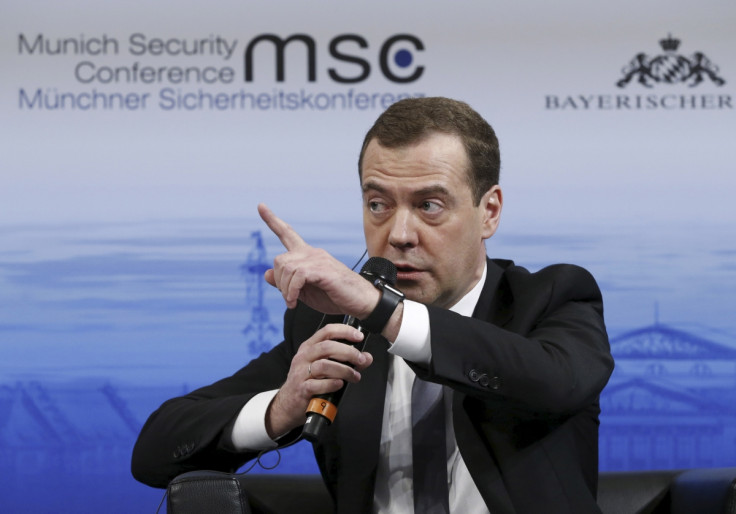 Hundreds of thousands of people in Russia have signed a petition calling for the resignation of Prime Minister Dmitry Medvedev as growing outrage over his comments about teacher's pay makes its presence felt in the country's state-run media.
Asked why teachers in Russia are only paid half as much as police officers, Medvedev replied: "There's no need to compare. The issue is what you choose in life."
Medvedev said that teaching is "a calling", not a job for those seeking to make a fortune and that if they were a "young, energetic teacher", they could always do odd jobs for extra money. He was once a university teacher at St Petersburg State University in the 1990s.
Teachers are paid around 15,000 rubles, or £177 ($232) a month, compared with 50,000 rubles for police officers.
Around 240,000 people have signed a petition on change.org calling for his resignation, with its author Aleksandr Li saying: "The cabinet should be led by a person who is competent, educated, and cares about the country. We are seeing the opposite right now," the Times reported.
Medvedev is prone to gaffes and faced criticism in May when he told impoverished pensioners in Crimea, who face particular economic hardship since Russia annexed the peninsula in 2014, that there "was no money, but hang on in there".
The fact that the petition is gaining traction in Russia's state-run media has led to speculation that he may be cut adrift and it is part of a Kremlin strategy to deflect criticism from President Vladimir Putin. Alexander Shmelev, a political analyst, told the Open Russia website: "If the people hate Medvedev, then he has accomplished his task".
In pointed criticism, an editorial in the tabloid Moskovsky Komsomolets, as quoted by Radio Free Europe, said: "The prime minister's impressions are completely understandable. We all know very well of government officials who successfully manage to combine their main job with business, including big business."