The Rotherham child abuse scandal has sent fresh shockwaves though Westminster amid growing demands for a full inquiry into exactly what politicians knew about the abuse and any cover-up.
Home secretary Theresa May took the highly unusual step of calling for the resignation of Shaun Wright, the local Labour police commissioner and former head of the council's children's services for much of the period of the abuse.
She joined the rising chorus of demands from the Labour party, which saw leader Ed Miliband letting it be known he expected Wright to stand down. That message was delivered directly to Wright by a senior party official, but he refused to comply.
No one can force him to quit, but the belief in Westminster is that his position is now completely untenable and he should bow to the inevitable.
A Labour party source expressed Miliband's anger at Wright's refusal to go, telling IBTimes UK: "When the leader of your party tells you to resign then you should go. His position is impossible."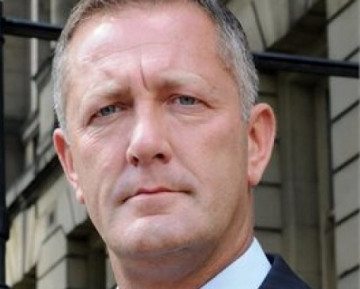 But securing Wright's scalp will not be enough, just as the routine calls for "lessons to be learned" will not meet the scale of the scandal or silence demands for decisive action.
The overarching inquiry into child abuse set up by May in the wake of the revelations of a paedophile ring operating in and around Westminster in the 1980s has still not got underway.
The original head, Dame Butler Sloss, who stood down, has not yet been replaced and there are now calls for the home secretary to appoint a new head immediately and ensure the inquiry's terms of reference include Rotherham and any other similar allegations.
But that inquiry will last months if not probably years when what those affected by the scandal want is some quick and decisive action.
One of the biggest questions surrounds the suggestion that allegations about the abuse between 1997 and 2013 were known to local politicians who may have deliberately failed to act.
And that has led to questions over what previous Labour ministers might have known, or been told about the claims during their time in office.
There have been suggestions that fears over being branded racist or threatening local social cohesion stopped local politicians and social workers acting on evidence of appalling abuse. There are also suspicions about a local cover-up.
The latest report does not name any individuals as responsible for the scandal but the feeling in Westminster is that people do have to be identified and forced to take responsibility for their part in the affair and any cover-up.
Shadow home secretary Yvette Cooper has stressed that the problem ran much wider than just Rotherham and there was a far wider issue of authorities across the country ignoring claims of abuse.
She also said the bigger child abuse inquiry should now include Rotherham and the wider problem.