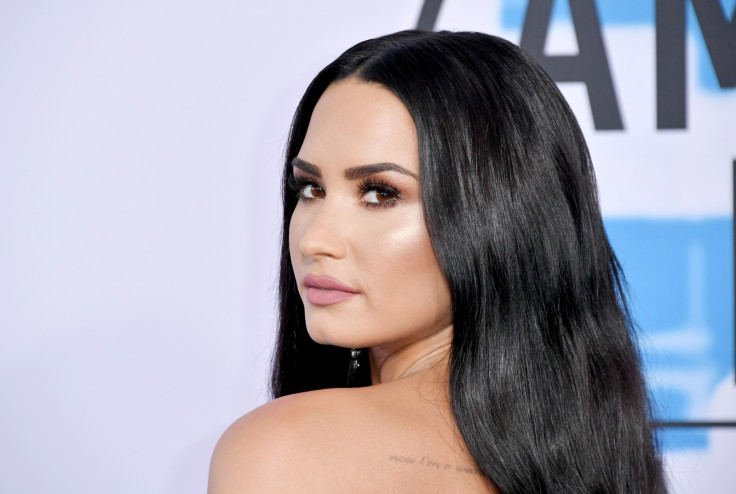 Demi Lovato has managed to raise the temperature in this cold holiday season with her latest Instagram photo which has the Sorry Not Sorry songstress sharing a mirror selfie while rocking a plunging swimsuit.
The striped bikini has a very low neckline and has cherries printed all over it, and gives fans an eye-popping display of her slender curves and cleavage.
"In [love] with this bathing suit..." she captioned the photo.
Lovato kept her locks pulled back in a messy ponytail for the snap, accentuating her look with large gold-hooped earrings and a red pout.
Not surprisingly, the Instagram photo has earned her fans' approval, garnering over 2.2 million likes (and counting) from her 63.9 million followers.
One user exclaimed, "Lord have mercy," while another cheekily wrote, "Daaaaaaaaammmnnn!!" in the comments section.
"You look absolutely stunning, keep up the positive vibes honey," said one user, while someone else gushed, "You're very, very beautiful and strong and fantastic and all positive things in the world."
A fan also pointed out that Lovato looked like Ghost actress Demi Moore in the photo. "This is freaky Demi... You look like Demi Moore in this pic!" a comment read, while another follower agreed, asking, "Demi Moore lookalike?"
As for the singer's eventful year in 2017, Lovato delivered quite a few chart-toppers and also released a documentary on her life, titled Simply Complicated. The film highlighted the ups and downs that she faced, including her struggles with addiction, bipolar disorder, anorexia, bulimia and her love life.
Talking about the documentary, she had said to Billboard back in October, "I feel like what's incredible about this opportunity to make this documentary was you got to see the making of the album and you got to see a glimpse into what it's like to create a body of work that I'm so passionate about."
The 25-year-old actress added, "So it definitely correlates with one another – I don't know if one's necessarily a blueprint to the other, but it's something that I get to share with my fans and that's what is exciting to me. And I touch on a lot of topics in the documentary and they kind of explain some of the songs, which is great."