Demi Lovato shares a sizzling photo for a good cause: 'Those look so cute on you!'
The singer has collaborated with an eyewear brand to promote her campaign for an NGO.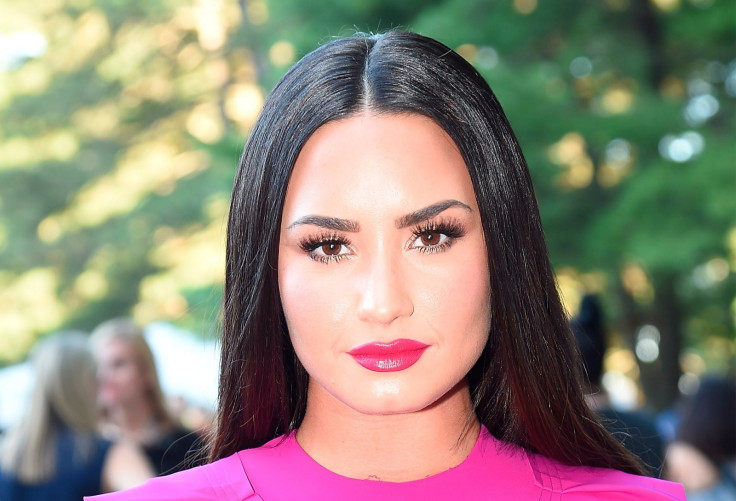 There isn't an outfit that Demi Lovato can't rock. The Sorry Not Sorry singer once again sparked a meltdown as she took to social media to share a photo of herself in a new ensemble.
Although her latest outfit will surely make heads turn, the 25-year-old's motive for sharing the snap on Instagram was not just to show off her eye-catching dress and accessories but also to make her fans and followers aware of the social cause that she is working for.
Lovato has collaborated with an eyewear brand to promote her campaign for Save the Children, an international non-governmental organisation (NGO) that helps to establish children's rights, provides relief and helps support children in developing countries.
Wearing a black body-hugging dress, the songstress is seen exuding plenty of sex appeal while rocking a pair of large retro-style shades. Lovato teamed up the dress with a black cropped leather jacket while flaunting the tattoos on her wrist for the camera.
She accentuated her look with heavy makeup, scarlet lipstick and a bit of jewellery.
However, more than the ensemble itself, the reason she shared the snap was to promote the shades manufactured by DIFF Eyewear.
Lovato has called on her fans and followers to order the sunglasses as the eyewear brand has offered to donate and support the social work programme that she is involved with.
"Together we can #MakeADIFFerence. I'm so happy to support @diffeyewear because not only do they make chic sunglasses, but they stand up for the greater good," she wrote next to the snap that she shared on the photo-and-video-sharing application.
She continued, "DIFF has generously offered to donate and support my programme with @savethechildren which aims to help establish better lives for a number of children.
"Get a pair of sunglasses and help DIFF continue to do good in the world by using code "DLOVATO" for 30% off at diffeyewear.com," Lovato added.
Fans have been gushing over Lovato's latest look, with one saying, "Demi always rocks," while another simply commented, "Killed it."
A follower posted, "Those look so cute on you!" and another said, "You are such an inspiration. Much love to you Demi."