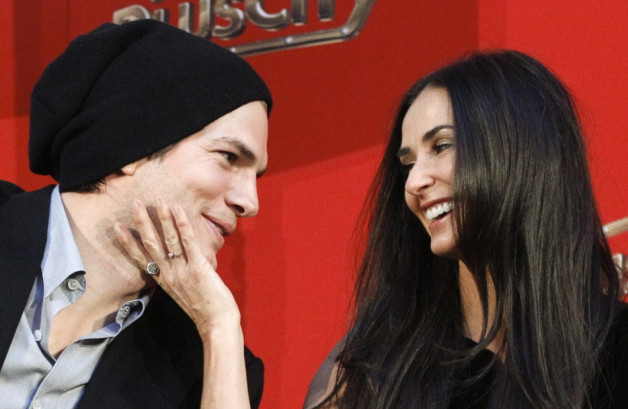 The divorce battle between Hollywood actors Demi Moore and Ashton Kutcher has taken a fresh turn after it emerged that Moore is seeking a settlement of £18 million from Kutcher, to include half his earnings since he filed for divorce nearly two years ago.
Sources close to the matter have said that the actor has made a lot of money since they split, and he doesn't believe he owes her as much as she claims. The star of the hit TV show Two and a Half Men is one of the highest paid TV actors in America.
What appears to be most alarming for Kutcher is that Moore almost certainly does not need the money. She is thought to be worth well over £100m, having previously secured a hefty divorce settlement from her first husband, Bruce Willis, in addition to her own earnings.
Moore's motivation seems to be based on hurt feelings, although her actual claim centres on introductions she says she made that were essential to Kutcher amassing his fortune. Among others, Moore claims she introduced him to Madonna's manager Guy Oseary and to oil and food biliionaire Ron Burkle. Following their advice, Kutcher is believed to have amassed a fortune by investing in technology start-ups.
"Demi was asking for so much money, and [the negotiation] was dragging on so long, that Kutcher got fed up and filed papers, which means their divorce negotiations will become more public," a source told the New York Post.
Observers are now bracing themselves for one of the biggest divorce settlements in Hollywood history.
FIVE HUGE HOLLYWOOD DIVORCES (ESTIMATES)

1. Mel Gibson from Robyn Moore Gibson: $425m
2. Steven Spielberg from Amy Irving: $100m
3. Harrison Ford from Melissa Mathison: $85m
4. Madonna from Guy Ritchie: $84m
5. Kevin Costner from Cindy Silver: $80m