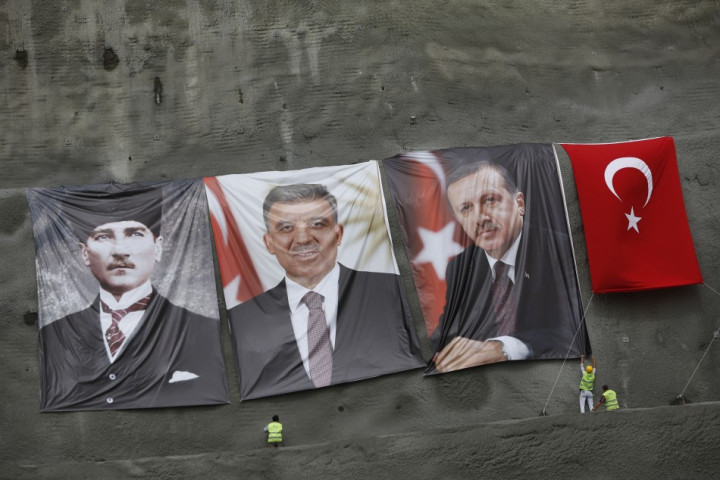 Turkey's President Abdullah Gul has appealed for calm in the aftermath of fierce anti-government protests that have swept the country.
"Democracy is not just about elections," Gul said but he left the door open for peaceful protest.
"If there are objections, there is nothing more natural than voicing them.
He warned, however, of the danger of "illegal organisations" taking over the protests in a more measured response than that of Prime Minister Recep Tayyip Erdogan who blamed the opposition Republican People's Party (CHP) and Twitter for the unrest.
Erdogan also got into a row with Reuters reporter Birsen Altayli about the seven-day protest that started as a small, peaceful demonstration to save a popular city park from demolition and replacement with a shopping mall.
The prime minister challenged the reporter to tell him what message she thought emerged from protests after Altayli asked him his opinion on the make-up of the protesters, who were young and non-partisan.
"Don't tell me that all of society [is supporting the protests], I will not believe it," an angry Erdogan told her. "There might be extensions of ideological structures [behind the protests]. This might have gotten them to revolt. You have to see that. What havet we donethat [led the protesters to] take such a step?"
The Reuters journalist also asked the prime minister whether more demonstrators were coming on to the streets to which Erdogan said: If you can tell me [what to do], I'll do it".
Meanwhile, hundreds of people were demonstrating in Istanbul outside NTV network to protest against its lack of coverage of Occupy Gezi.
READ:
Turkish Activist Nagehan Uskan: Today We Are All Someone New [BLOG]