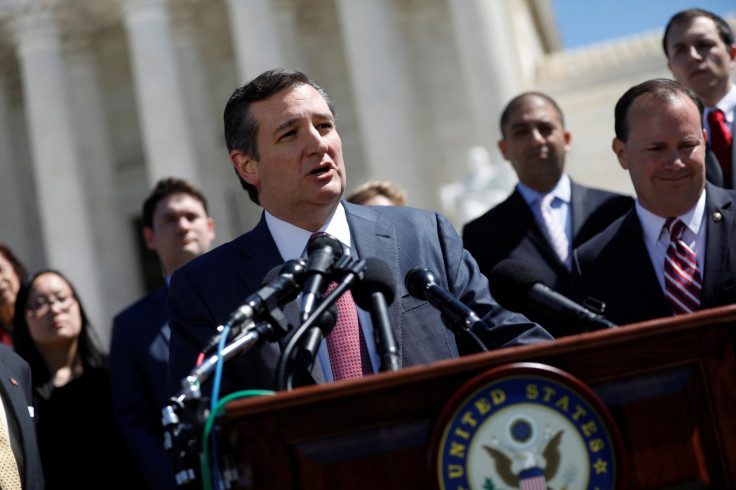 Texas Senator Ted Cruz will soon have a challenger in his bid to retain his seat in the Senate. Representative Beto O'Rourke (D-TX) plans to declare his candidacy on Friday (31 March) for the Senate seat held by the former Republican presidential candidate.
Democratic sources revealed to the Houston Chronicle that O'Rourke has scheduled an announcement on Friday in his hometown of El Paso. The former punk rocker, who pulled a surprise victory to get his seat in the House, has travelled throughout Texas the last three months making connections, the Chronicle reported.
"I'm very moved to do it," the 44-year-old said in an interview earlier in March. He told reporters that he has reached an "emotional decision" regarding his Senate bid. However, campaign aides have declined to confirm whether he will enter in the 2018 midterm election for the Senate.
O'Rourke grabbed national headlines earlier in March when he took a bipartisan road trip across the US with Representative Will Hurd (R-TX) after a winter storm in the East Coast grounded flights to DC.
The two congressmen live-streamed the road trip from Texas to Washington on Facebook Live, the Huffington Post reported. They also answered public policy questions from viewers and bonded over music.
Cruz may also face other challengers from both sides of the aisle. Representative Joaquin Castro (D-TX) has also expressed interest in taking up a bid for the Senate seat. The 42-year-old said he will announce his decision in April.
At least two Republicans are also considering taking on Cruz, including Representative Michael McCaul (R-TX) and GOP political strategist Matthew Dowd. The Huffington Post noted that taking Cruz's seat will be a long shot for Democrats. The Texas senator reported in February he had $4.2m (£3.3m) in cash on hand for his reelection campaign.