Ivanka Trump to become federal employee after backlash over unofficial White House position
The new position subjects the president's daughter to same rules as other White House employees.
US President Donald Trump's daughter, Ivanka Trump is to become a federal White House employee after a backlash over an announcement that she would hold an unofficial position in the administration and move into an office in the West Wing.
By holding an unofficial position, Trump would not necessarily have been held to the same ethics guidance as other government employees, though at the time she said she would "voluntarily" follow them.
In a statement on Wednesday (29 March), Trump said she had "heard the concerns some have with my advising the president in my personal capacity while voluntarily complying with all ethics rules.
"I will, instead, serve as an unpaid employee in the White House office, subject to all of the same rules as other federal employees."
Trump said in her statement that she had worked closely "and in good faith" with the White House Counsel and her own personal counsel "to address the unprecedented nature of my role".
The White House said it was pleased with Trump's move. "Ivanka's service as an unpaid employee furthers our commitment to ethics, transparency, and compliance and affords her increased opportunities to lead initiatives driving real policy benefits for the American public that would not have been available to her previously," a statement read.
President Donald Trump has had to face numerous questions about conflicts of interest over his presidency, notably from his business interests. Before taking office, he announced in a raucous press conference that he would hand control of his business empire to his sons, telling them not to talk to him about it.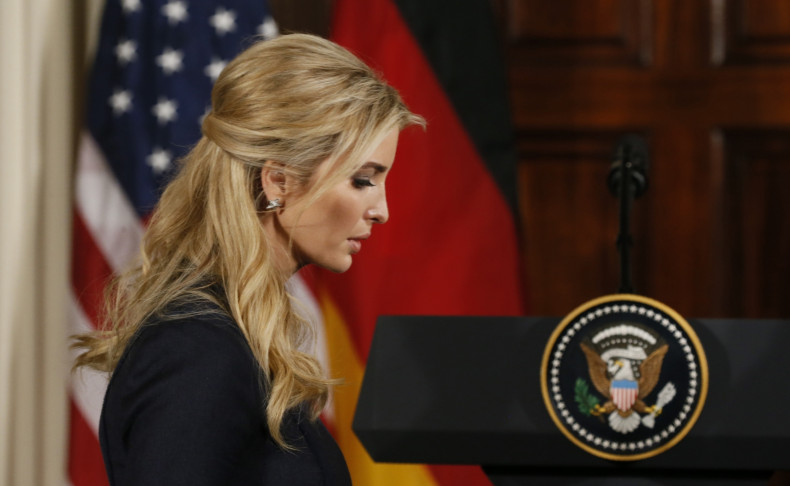 The Director of the Office of Government Ethics, Walter Shaub, described this plan as "wholly inadequate. We can't risk creating the perception that government leaders would use their official positions for profit," Shaub said during a speech. "Unfortunately, his current plan cannot achieve that goal."
Along with Ivanka's new official role, her husband, 36-year-old Jared Kushner, serves as a senior advisor to the president.