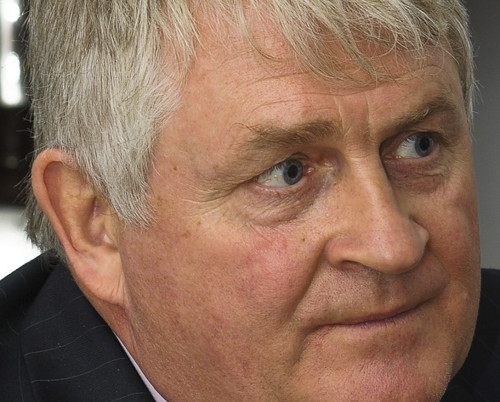 Irish radio mogul Denis O'Brien has snapped up eight regional stations in Britain from Global Radio.
O'Brien's Communicorp Group bought Smooth East Midlands, Smooth North West, Smooth North East, Capital Scotland, Capital South Wales, Real Radio North Wales, Real Radio Yorkshire and Real XS.
Global Radio was ordered by UK competition regulators to sell some of its local radio stations after its £70m acquisition of GMG Radio in 2012.
The Communicorp purchase has the approval of the UK's competition authorities, but is still awaiting the green light from their counterparts in Ireland.
According to a person familiar with the deal, it is worth around £35m.
"We have been looking at the UK market for some time now and we are delighted to be adding these radio stations to the Communicorp Group," said Gervaise Slowey, the firm's chief executive.
"Each of these stations has a strong and loyal following and this move will make Communicorp the fourth largest commercial radio group, in the UK.
"The brand licence agreement that we have in place with Global for Heart, Capital and Smooth will allow us to combine the strength of a national brand, with a local presence."
Communicorp said it intends on re-branding the Real stations as Heart, as well as re-launching the Smooth stations with a focus on local programming.
All eight stations have a combined audience of 2.8 million people, according to Radio Joint Audience Research, and will take Communicorp's portfolio of broadcast hubs up to 27.
Billionaire O'Brien founded Communicorp in 1989. He also owns 29.9% of Independent News & Media, making him the largest shareholder of the former parent company of the Independent newspaper.