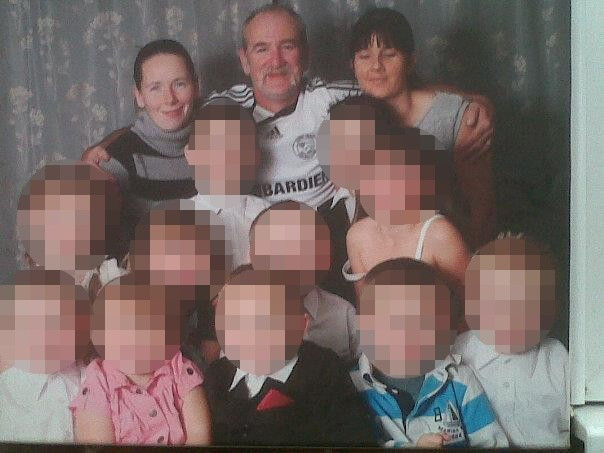 The man at the centre of the Derby house fire which killed five young children has been named as Mick Philpott who has had 17 children with his wife and mistress who all live in the same home.
A woman in her 20s has been arrested, at a separate residence, in connection with the fire and is being held on suspicion of murder and arson.
Philpott, an unemployed 54-year-old, is said to have made "valiant attempts" to save the children lost in the inferno.
Five of his children, aged between five and ten, died in the fire with a sixth, aged 13, in hospital with life threatening injuries.
Philpott has hit headlines previously after asking for a larger council home to adequately house his 17 children, his wife and his mistress.
Gavin Tomlinson, area manager for Derbyshire Fire and Rescue, said the two adults managed to escape the blaze as they slept downstairs.
"When we arrived, we had a rapidly developing fire on the ground floor of the property and the first floor was very heavily smoke-logged," he said.
"We believe it started on the ground floor but we haven't determined that at this moment in time.
"This is frustrating, traumatic and tragic for the family, for the residents and communities and for the firefighters as well who attended and dealt with it," he added.
Crews from all three emergency services were on the scene within minutes, according to neighbour Joe Peel, who was awoken by his dog.
He told the BBC: "I got up, I looked outside and it looked really foggy. Across the road one of the house's doors was just covered in flames.
"I grabbed my phone and started getting dressed as I was on the phone to the fire brigade. I ran out of the house, screaming to the neighbour to wake him up.
"I heard his [Philpott] voice, I couldn't hear anything else and I couldn't get in because it was just flames and smoke. A couple of minutes later the fire brigade came down with the police.
"Two or three minutes later you could see the flames going up the stairs through the side window of the house. When the fire brigade came it was billowing smoke going up the road - it was absolutely horrible".
A Derbyshire Police spokesman said: "Police can confirm that five children have died in a house fire in Victory Road, Derby.
"The ages of the children who died range from five up to 10 years old. The investigation into the cause of the fire is at a very early stage and it would be wrong to speculate at this time."