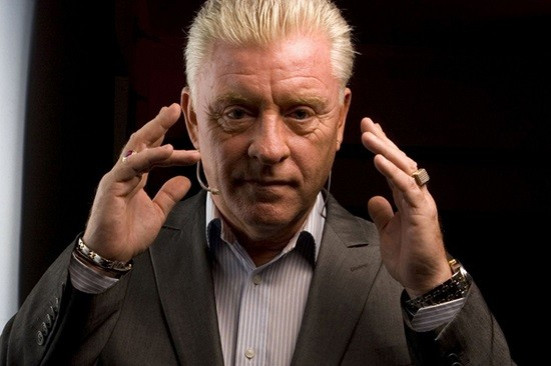 TV medium Derek Acorah has been charged by police over a car crash after allegedly failing to complete an alcohol breathalyser test.
Acorah was involved in a collision in his home area of Merseyside, in which a small Ford Ka was "spun round" and two women were left with "whiplash-type" injuries."
The driver of the Ka was left distressed by the collision with Acorah's Nissan sports car. She told the Mirror: "Fortunately we were not seriously injured but we felt really shook up.
"As soon as he got out of the car I recognised Derek Acorah and then other drivers who had seen the crash came over to try and help," she said.
Police charged the Most Haunted ghost whisperer under his real name. A spokesman said: "Derek Johnson, aged 63, from Scarisbrick, Southport has been charged with careless driving and failing to supply a specimen of breath for analysis."
In the aftermath of the crash, Acorah's wife Gwen took to Twitter to deny the results of a police medical, which concluded Acorah was unhurt by the incident. She wrote: "Police diagnosis that Derek was unhurt - WRONG."
Acorah rose to prominence by apparently using psyhic powers to communicate with the dead on UK Lilving TV show, Most Haunted. Perhaps those same powers could have helped him see the crash coming.