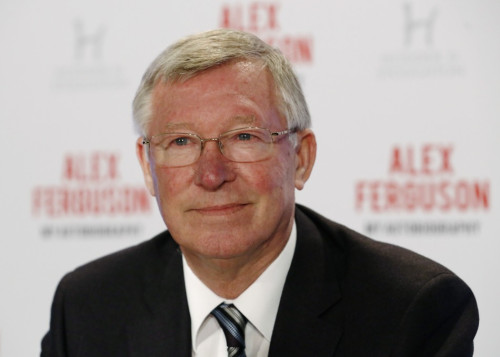 Former Premier League referee Dermot Gallagher has revealed how Sir Alex Ferguson used to intimidate referees at Old Trafford, something which is seen as a major reason behind their unrelenting success over the years.
Ferguson has won 13 league titles with the Red Devils but was notorious for the pressure he put on officials during crunch games and Gallgher testifies to the same.
The United legend retired at the end of last season after 26 years in charge and his influence was immediately apparent as his successor, David Moyes, failed to galvanise the team and are currently struggling in seventh spot, 15 points behind league leaders Arsenal.
Gallagher talks about a particular incident, where Ferguson urged him to call the game off against Middlesbrough amid torrential rain. The Red Devils were trailing 3-1 and the pitch resembled a swimming pool with Ferguson putting pressure on the ref to replay the game which would allow him them to get back in the title race.
"It was chucking it down with rain and Fergie pulled me aside and said 'do me a favour, call the game off.' I asked why and he said there's nowhere else to fit this game in and the Premier League will have to extend the season. We'll have a better chance of winning the match and we'll win the league at Old Trafford," Gallagher said.
"At half time United were losing 3-1 and the pitch was like a swimming pool. As we came off he said "I know we're 3-1 down but please call it off, we could do with a hand here".
"They managed to pull it back to 3-3 and in the last minute Dennis Irwin ran into the box and went down in front of the Stretford End and I only gave a goal kick.
"At full-time Fergie sprinted across the pitch and shouted at me furiously. My wife said, "Fergie had a right go at you about that penalty didn't he."," he concluded.