At least 832,000 South Sudanese refugees have arrived in Uganda since fighting erupted in July last year, in the biggest cross-border exodus in Africa since the 1994 Rwandan genocide. Overall, the fighting has uprooted more than three million people, and by July 5.5 million – nearly half the population – are unlikely to have a reliable food supply, according to the United Nations.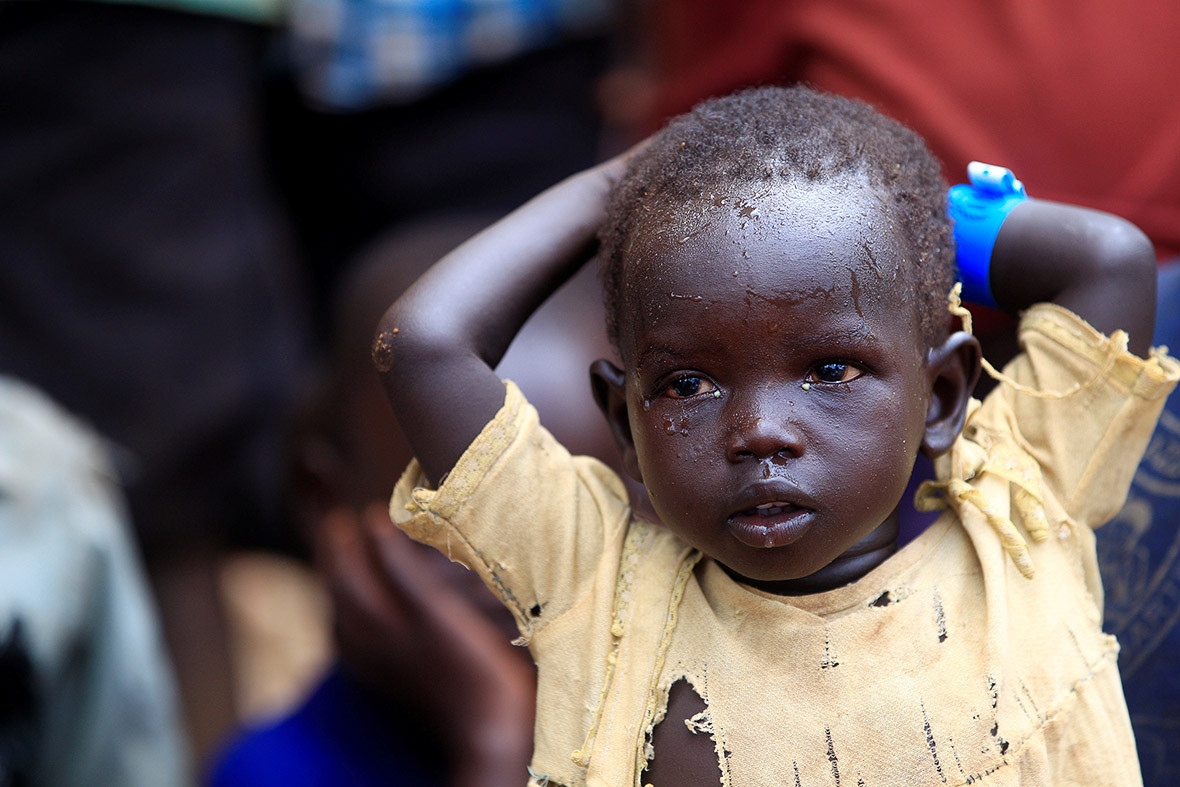 The influx of refugees is testing the generosity of Ugandans, many of whom, including President Yoweri Museveni, were once refugees themselves. One top government official said that Uganda's system of accommodating refugees, routinely touted as one of the world's most progressive, was on the brink of "explosive" collapse.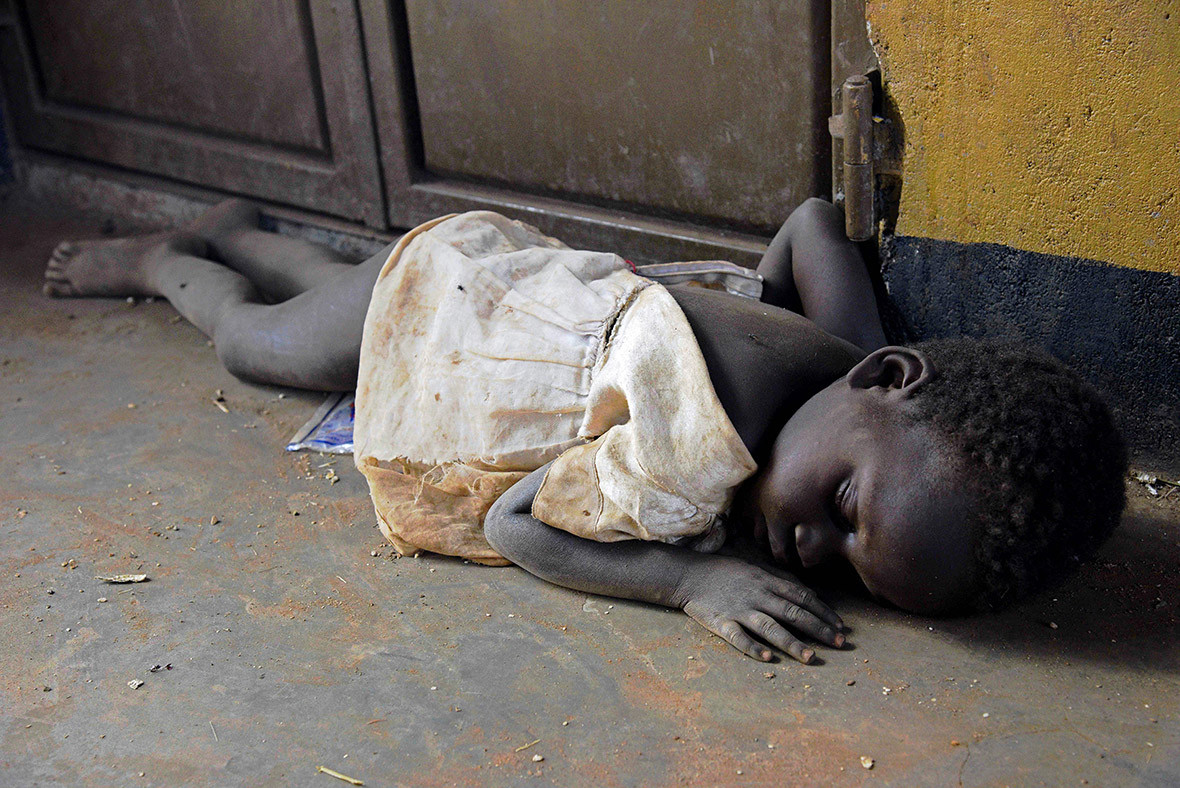 Uganda's system allows villagers in impoverished border regions to donate land to refugees on the expectation that the foreign donor funds that support the refugees will also help the villages in the form of shared public services such as schools, roads, wells and clinics. However, aid flows are not keeping up with the scale of the exodus, and the system is tottering.
The United Nations refugee agency says it has secured just 10 per cent of the estimated £240 million ($300m) required for the South Sudanese refugees in Uganda this year, leaving it unable to meet the basic needs of refugees or locals. UNHCR officials say the crisis is also competing with other humanitarian disasters in Africa, most notably drought in Somalia and food shortages in northeast Nigeria stemming from Boko Haram's six-year jihadist insurgency.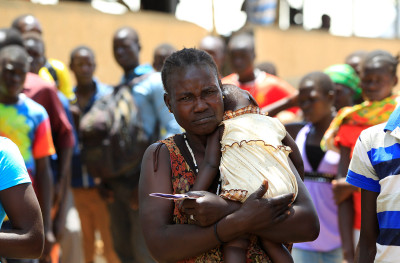 In Uganda, anti-refugee sentiment is building and malicious rumours are spreading. Last week, South Sudan's Tamazuj news agency said four people in Bidi Bidi, the world's largest refugee camp in terms of numbers with nearly 300,000 people, were attacked by machete-wielding Ugandans. Refugee elder Simon Lado was quoted as saying: "The problem began when rumours circulated around that a woman refugee poisoned a child." Bidi Bidi camp commandant Robert Baryamwesiga said he was unaware of the incident.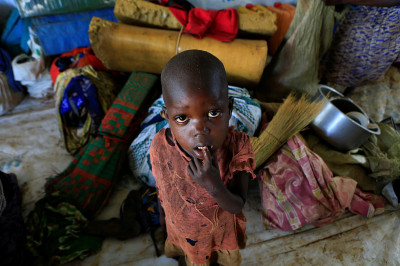 With South Sudan's civil war producing weekly reports of ethnic atrocities, there is little chance of the emergency ending any time soon. More than 3,000 people arrived at the border in a single morning after an alleged massacre by South Sudan government troops in Pajok, a town just north of the Ugandan border.
The testimony from the refugees offers a glimpse of the brutality of a three-year civil war ripping apart the world's youngest nation. Some were shot as they tried to flee. Others had their throats slit before their bodies were strung up from door frames. Two children were run down by a car. Pajok is now empty, the refugees say. The government denies its Sudan People's Liberation Army (SPLA) forces target civilians and said the operation was to flush out rebel guerrillas.
The UN said it has evidence of ethnic cleansing by both government forces and rebels, with soldiers showing callous disregard for civilian life.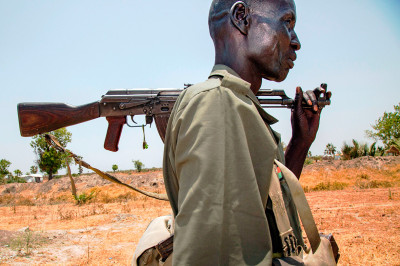 UN satellite images show at least 18,000 structures have been destroyed in the Yei area of South Sudan. It is one of the most significant caches of evidence of widespread destruction in the country's civil war. The Yei region has become an epicentre of fighting between government and rebels after a peace deal collapsed in July. The UN has highlighted the area for its risk of genocide.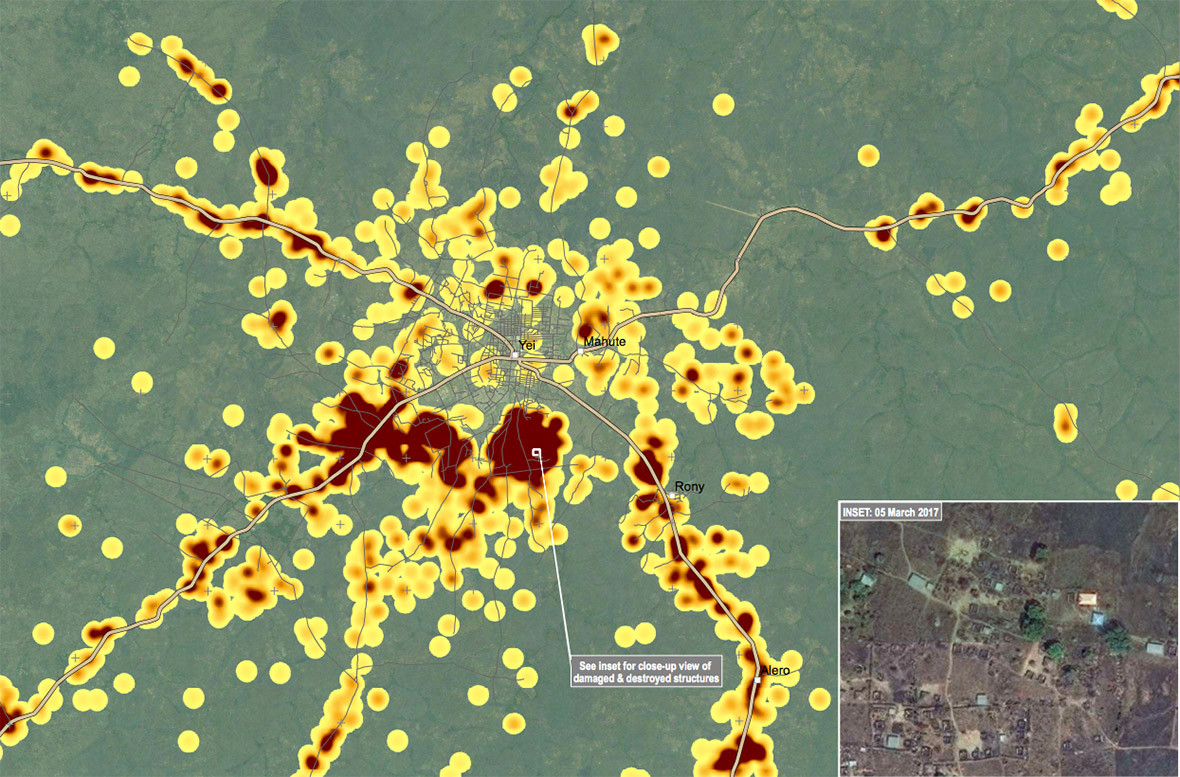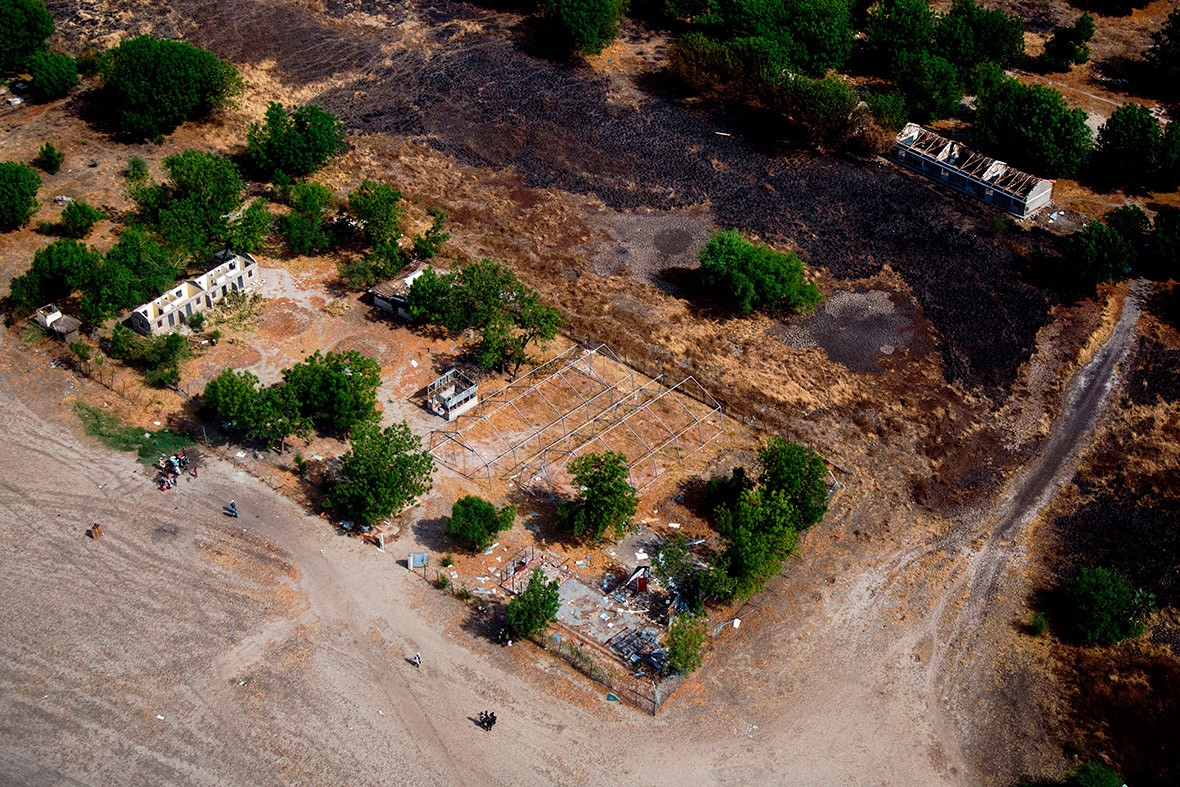 The satellite images show how population centres like Yei, Morobo and Bazi have been mostly devastated, while the damage reaches deep into the countryside. In parts of Kaya and Morobo towns, nearly every building is in ruins. The images do not show who is responsible for the destruction, but monitors say that in most instances in Yei, "buildings were deliberately set on fire by government forces."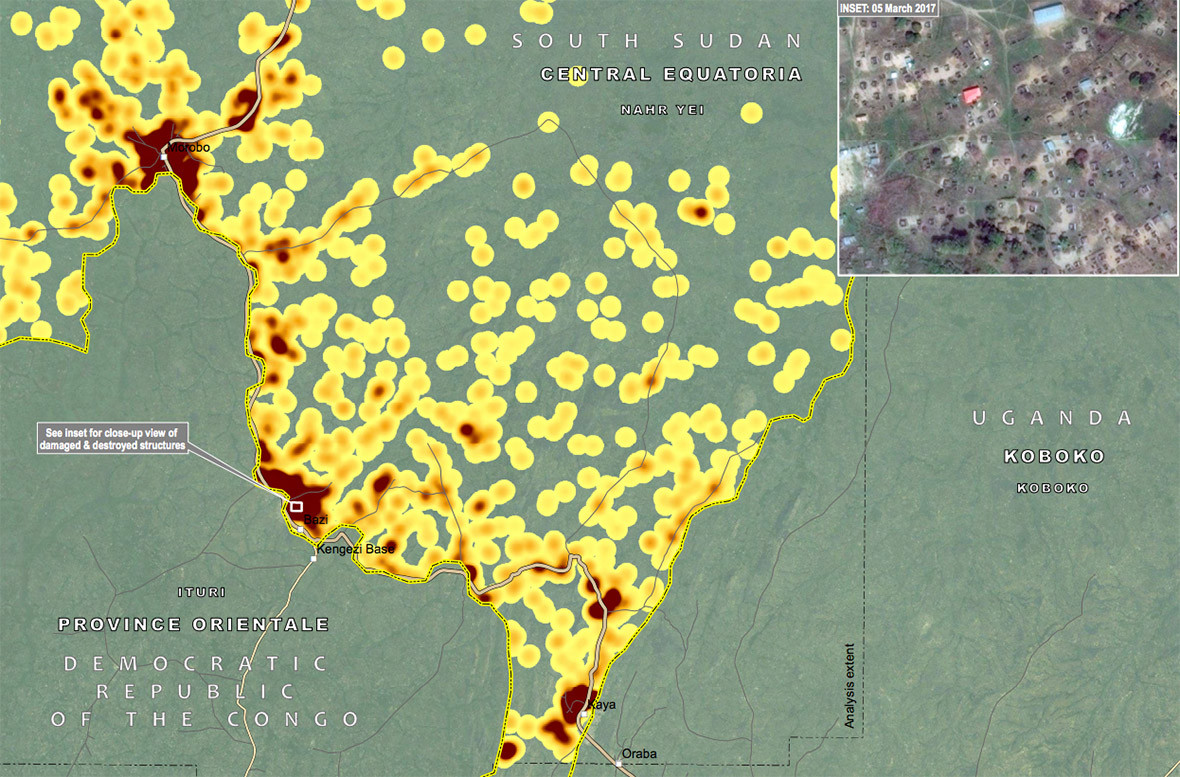 A spokesman for President Salva Kiir, Ateny Wek Ateny, called the satellite images "exceedingly rubbish". Government officials blamed rebels and wildfires for the destruction in Yei, a claim that investigators found unlikely.