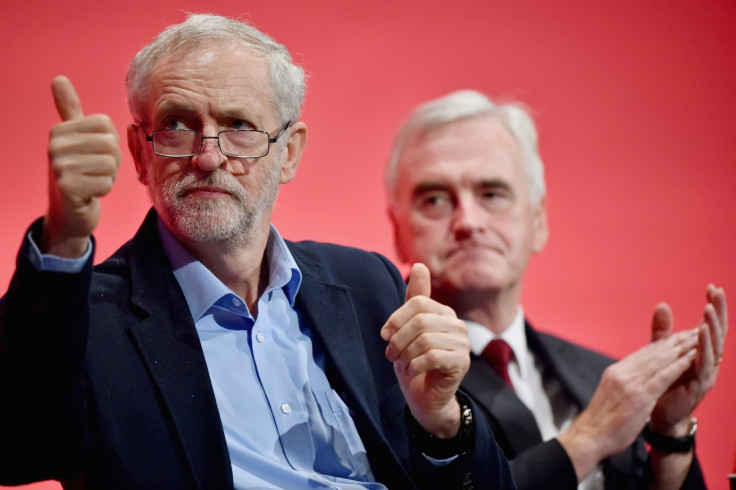 The Conservative Party has its smallest lead since the general election, according to a new ICM/Guardian poll. The poll puts the Tories at 38% and Labour only four points behind, at 34%.
The continued narrowing of the Conservative lead comes despite the Labour Party being in disarray, with its backbenchers reportedly incredulous at Shadow Chancellor John McDonnell's U-turn on the party's support for the government's budget surplus commitment.
Despite an Ipsos MORI poll in September indicating Labour is seen as more divided, extreme and out of date following the election of Jeremy Corbyn as leader, the party continues to close in on the Tories.
An ICM Guardian survey in September showed a six-point lead for the Conservatives after Corbyn's election as Labour leader, down from a nine-point lead in a survey carried out the previous month.
In the latest poll, the Conservative Party holds on to its 38% lead, while Labour gained two points. The poll put Ukip on third at 11%, the Liberal Democrats at 7% and the Green Party at 3%.
On 13 October, McDonnell said he had had a "change of heart" over backing George Osborne's fiscal charter after visiting the families of steel workers in Redcar who have lost their jobs. But some Labour MPs voiced their criticism of the decision.
Mike Gapes, the Labour MP for Ilford South, wrote on Twitter: "There is now no collective shadow cabinet responsibility in our party, no clarity on economic policy and no credible leadership."
Labour deputy leader Tom Watson has also faced criticism for calling for police to interview former home secretary Leon Brittan over sex abuse allegations, with the Conservatives calling for him to apologise after police dropped the investigation.