Despite talk of cuts, government spending and debt interest payments continue to rise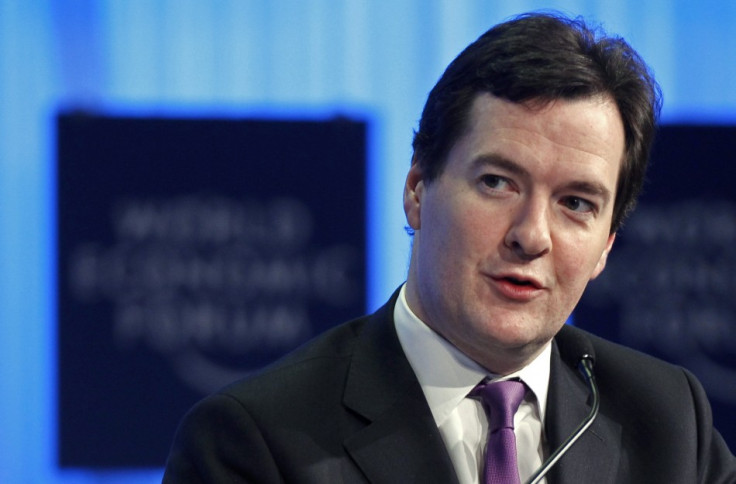 Despite concerns that the government is cutting "too far, too fast" figures released today revealed that government borrowing in April was on the up, as was overall public spending.
Excluding exceptional items such as bank bail outs, public sector net borrowing rose from £7.3 billion a year ago to £10.0 billion last month. Last year's figures were aided by £3.5 billion raised from a special tax on banks.
The figures revealed that government spending in April was up five per cent from a year ago to £54.1 billion, thanks mainly to a 26 per cent rise in interest payments on the nation's debt.
Analysts had predicted net borrowing of around £6.5 billion, with the real figure being well above that some called it a "bad start" to the financial year for Chancellor George Osborne.
Capital Economics said in a note, "April's public finance figures have got the new fiscal year off to a bad start. We continue to doubt that the Government will be able to get borrowing down to meet the fiscal projections this year or next."
David Kern, Chief Economist at the British Chambers of Commerce, commented, "The public finance figures for April mark a disappointing start to the new financial year, showing a higher than expected deficit. There are a number of special factors that might account for the large deficit, and we should not give too much weight to one figure. However, it is clear that the government's plans to reduce the deficit by more than £20bn over the year will be a challenge.
"The fragility of the economic recovery is creating a difficult backdrop, but the government must not deviate from its strategy to restore stability in the UK's public finances. Businesses support the measures being taken to reduce the deficit, and the emphasis should be on spending cuts rather than tax increases. These must go hand in hand with effective growth-enhancing policies to enable businesses to grow and create jobs."
© Copyright IBTimes 2023. All rights reserved.