In pictures: North Korea's leader Kim Jong-un and his hands-on approach to missile launches
Photographs show the isolated state's leader looking through binoculars and smiling as the four missiles were launched into the sea towards Japan.
North Korea has faced a chorus of condemnation for its latest ballistic missile tests, which were personally supervised by Kim Jong-un. Photographs show the isolated state's leader looking through binoculars and smiling as the four missiles were launched into the sea towards Japan.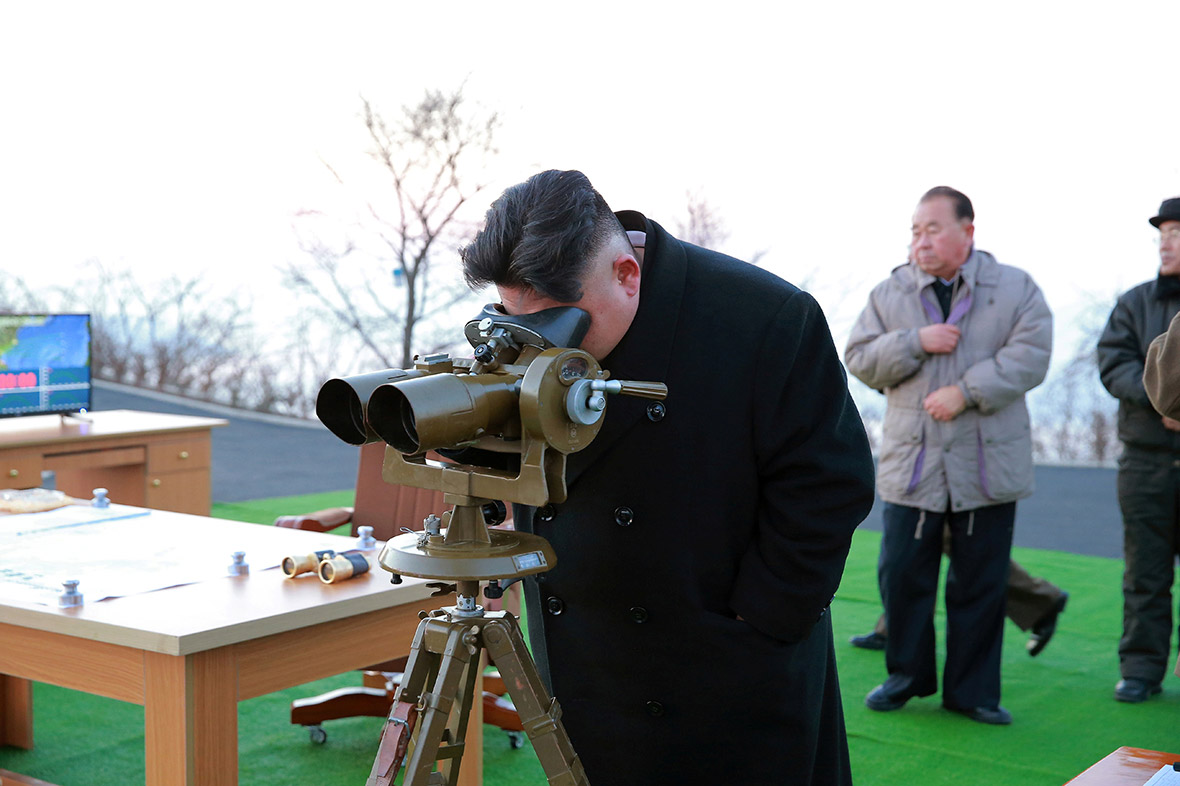 The missiles flew on average 1,000km (620 miles) and reached an altitude of 260km. Some landed as close as 300km from Japan's northwest coast. South Korea's Joint Chiefs of Staff said the missiles fired by the North were believed to be "improved versions" of Scud missiles. South Korean experts say the extended-range Scuds and mid-range Rodong missiles are capable of hitting Japan, including US military bases in Okinawa.
The missile tests were a protest against ongoing US-South Korean military drills that North Korea views as an invasion rehearsal. The launches involved artillery units tasked with striking "US imperialist aggressor forces in Japan," according to the Korean Central News Agency (KCNA). Kim "ordered the KPA (Korean People's Army) Strategic Force to keep highly alert as required by the grim situation in which an actual war may break out anytime," a KCNA dispatch said.
Kim Jong-un has attended many missile tests over the past few years, smiling and cheering as he offers what KCNA describes as "field guidance".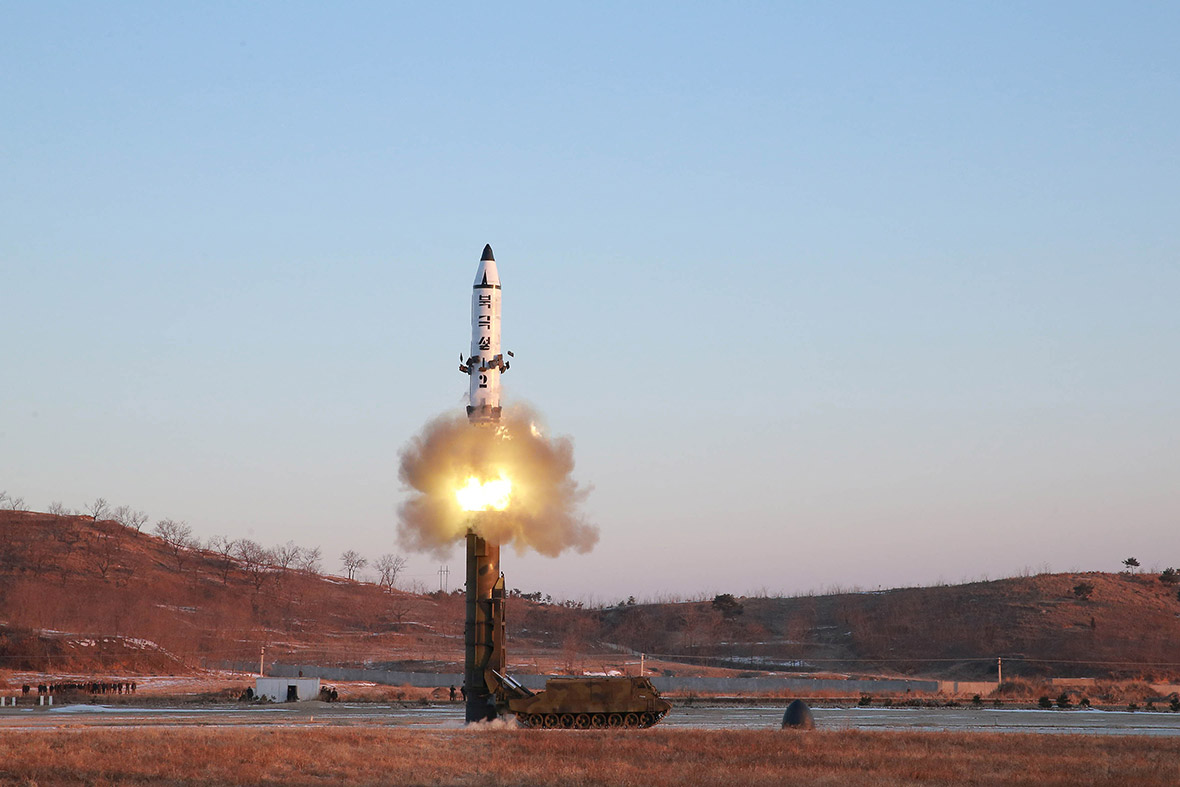 Ju Yong Choi, a North Korean diplomat, told the UN-sponsored Conference on Disarmament in Geneva that the annual drills were "a major cause of escalation of tension that might turn into actual war" on the divided Korean peninsula. "The ongoing joint military exercise is carried out with massive mobilisation of troops, unprecedented in size, and various types of US strategic forces including nuclear carriers, nuclear strategic bombers and stealth fighters," Ju told the forum. "It will certainly jeopardise peace and stability in the region and drive the situation in the Korean peninsula to the brink of nuclear war," he said.
The United States has started to deploy the first elements of its advanced anti-missile defence system in South Korea after North Korea's test of four ballistic missiles, US Pacific Command said, despite angry opposition from China. "Continued provocative actions by North Korea, to include yesterday's launch of multiple missiles, only confirm the prudence of our alliance decision last year to deploy Thaad to South Korea," US Pacific Commander Admiral Harry Harris said in a statement, referring to the Terminal High Altitude Area Defence (Thaad) anti-missile system.
The plans to deploy Thaad within this year have angered not only NorthKorea, but also China and Russia, which see the system's powerful radars as a security threat. China responded quickly, saying it will take "necessary measures" to protect itself and warning that the US and South Korea should be prepared to bear the consequences.
Washington and Seoul say the system is defensive and not meant to be a threat to Beijing or Moscow. The US military said THAAD can intercept and destroy short and medium-range ballistic missiles during the last part of their flights.