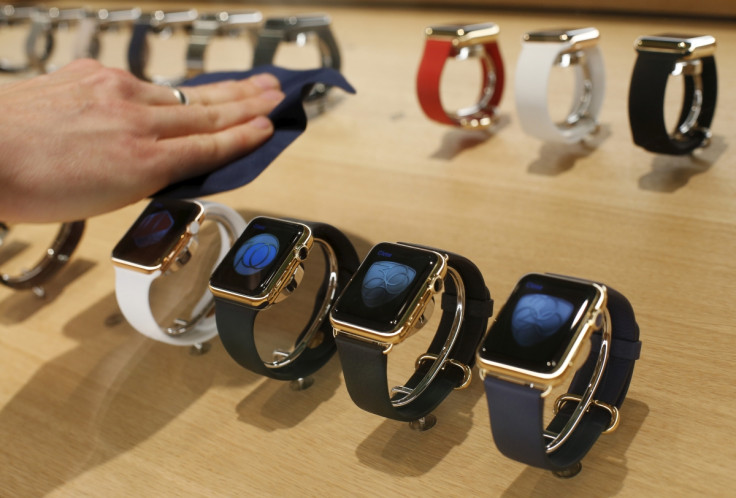 Almost two years after the Apple Watch was first revealed, it now seems the company is ready to show us the second installment.
After precious few leaks and rumours so far, it is now believed that two versions of the Apple Watch 2 will arrive in the second half of 2016, with a faster processor, improved waterproofing and better battery life.
According to a note released to investors by renowned KGI analyst Ming-Chi Kuo both will have the same external design as the original.
Inside, however, there will be numerous improvements. The main model will boast a new processor produced by TSMC, a GPS radio to accurately track running without being connected to an iPhone and a barometer for improved geolocation capabilities, all as standard.
A higher capacity battery will ensure the new features do not lower the current Watch's one-day battery life.
The second Apple Watch 2 will receive the same battery and processor improvements, but will miss out on new features like the GPS and barometer. It is likely this model will receive a price cut compared to the original. Kuo did not address rumours that the new Watch will include a FaceTime camera for making video calls.
Looking ahead to 2017, Kuo doubts Apple will change the physical design of the Watch, even in its third generation. Aesthetic changes will instead be held back until 2018, giving the Watch a similar design lifecycle as Apple's Mac range, which is updated every few years compared to the iPhone biennial changes.
Kuo did not mention a potential release date for Watch 2, other than the second half of 2016, but we would expect to see the smartwatch alongside the iPhone 7. This is expected to be revealed by Apple at a media event on 7 September.