The Samsung Galaxy Note 7 is the latest big-screen smartphone from its popular family of phablets. The new handset complete with its famous S Pen stylus is a 5.7in behemoth that's literally ready for business with some high-flying features. But what are its best and would you buy one?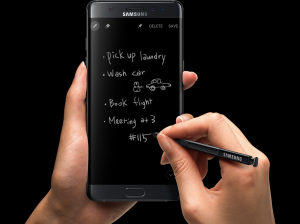 Samsung was one of the industry's pioneers of the super-sized smartphones we now affectionately call phablets. Its first foray back in 2011 could have been a laughable product that was too big for pockets, however it went down a storm selling one million units in the first two months.
Now everyone's going large, including arch rivals Apple. Samsung has also gone from strength-to-strength as it releases its sixth generation (although rather confusingly called Note 7).
But is the 5.7in handset worth upgrading for? Here are seven of the best features of the Galaxy Note 7 to help make your decision:
Best Galaxy Note 7 features: S Pen
We'll start with our favourite feature, the S Pen. This stylus, which has been present since the first Note, could have its own dedicated article to its list of features after Samsung's engineers went to town on the new design.
The big improvement is found at the tip, which has been refined with a smaller diameter of 0.7mm from 1.6mm and it's twice as sensitive, which means accuracy is improved when writing and drawing.
The S Pen is smarter too - it can translate by simply hovering over the foreign word and can take notes from the lock screen if you need to scribble down an impromptu brainwave. Generally, it's just a nice way to navigate on a phone that no-one else has managed to execute as skillfully.
Best Galaxy Note 7 features:
Iris scanner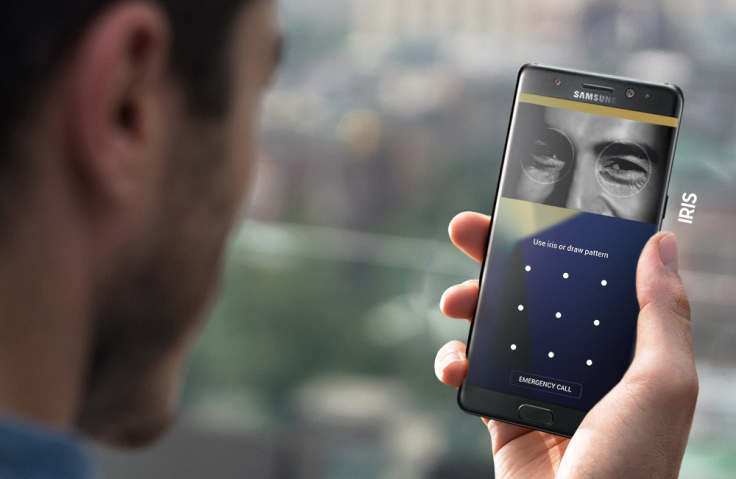 Samsung is going big on security with the Note 7. Its stand-out feature is the inclusion of an iris scanner, a first for Samsung, which will unlock a user's phone with a quick scan of their eyes. Evidently, the contours of a person's eyes are as unique as a fingerprint with Samsung claiming it is one of the most secure ways of protecting your data. We got eyes-on with the feature at the Note 7 launch and found it to be impressively quick, but it does have some shortfalls.
Best Galaxy Note 7 features:
Secure Folder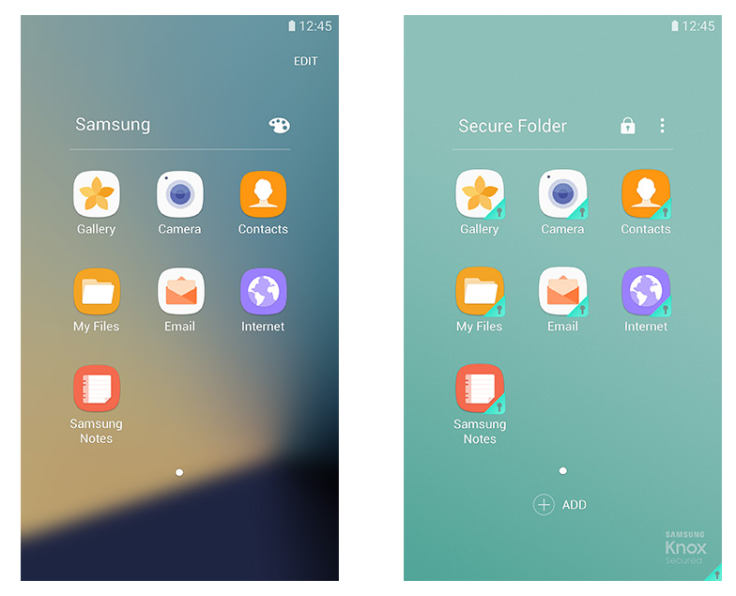 Staying with security, this rather handy feature allows users to lock files, photos or docs away in folders on the handset. It's a great idea for anyone wanting to keep secret stuff away from prying eyes or keeping important documents under lock and password to prevent them being accidentally deleted by a toddler attempting to open the Peppa Pig app.
Best Galaxy Note 7 features:
GIFS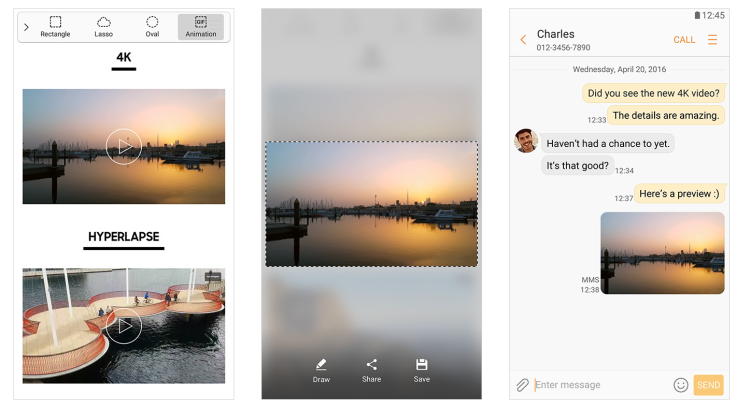 Ah, GIFS. These short, looping, video clips are quickly replacing words and becoming the modern world's favoured medium of expression. Samsung getting in on the game with a feature called Smart Select GIFS. It allows owners to snip bits of video on the device by drawing round it on the S Pen and then sharing. Cue lols.
Best Galaxy Note 7 features: HDR-compatibility

The curved 5.7in Quad HD AMOLED display is worthy of a place on this list in itself, but it's the fact it's HDR-compatible that makes it a real headline act. HDR (High Dynamic Range) is the next big thing in home cinema with enhanced picture quality coming from boosted brightness and contrast. Samsung called it the "gold standard of picture quality" at the launch and the Note 7 is the first mobile to use modified versions of the chipsets (mDNIe) found on its latest TVs. The 2K screen might sound like overkill for your typical browsing but there's an ever increasing amount of high-quality streaming broadcast from the likes of Amazon et al and as the trend for HDR content rises this will be one of the best smartphones to watch it on.
Best Galaxy Note 7 features:
Charging ahead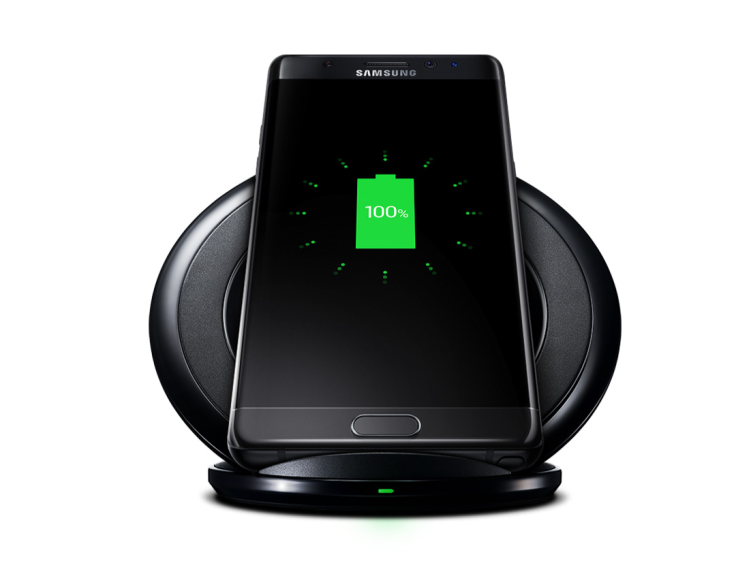 The Galaxy Note 7 has a big 3500mAh battery and when it's time to charge it up you have two rather appealing choices. There's wireless charging, which cuts cords by allowing users to simply place the phone on a separately sold accessory, but this has already been around on the Galaxy S7. The other, newer, option is the introduction of USB Type C, which will support its updated Samsung Gear VR headset . The benefit of moving to USB Type C is that it can charge and transfer data and video, all through one connection.
Best Galaxy Note 7 features:
Headphone socket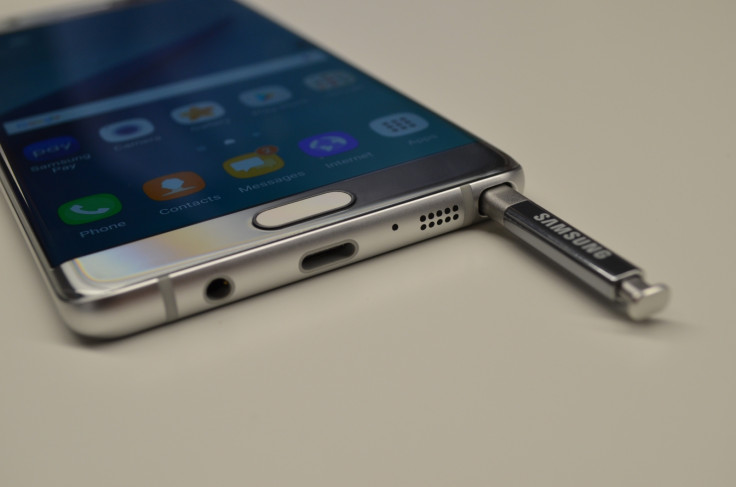 It would have been very easy to include waterproofing in this list. The new S Pen has been sealed so you can write underwater with it, certified to IP68 levels, which makes it also dust and sand proof but instead we've gone with something that could prove to be a deal breaker for consumers in the next couple of months. The headphone socket. With Apple widely rumoured to be ditching the 3.5mm audio jack on its upcoming iPhone 7 there's been a pouring of public outcry. Samsung was quick to take a swipe at Apple and point out the socket remains on their handset, and, as owners of many pairs of headphones, audio docks and in-car audio accessories we're happy to see it there too.