A teasing YouTube video has revealed more about Roborace, the upcoming 190mph race series exclusively for autonomous cars. The video shows off a vehicle which teams can use to develop and fine-tune their self-racing algorithms ahead of the championship starting in 2017.
Driving at the Silverstone race circuit, the car is called DevBot and can be driven by either a human or an onboard computer. In the half-minute video, a race driver is seen parking the car, getting out, and letting it drive off on its own.
DevBot has been created as a testing platform for a fully autonomous racer, known as Robocar. Having conventional controls and space for a driver allows teams to "fully understand how the car thinks and feels on a racetrack alongside the comprehensive real-time data," the car's creators say.
The car shown here is equipped with the same drivetrain, sensors, computer system and communication technology which will be used by the Robocar, to be revealed later in 2016. More details are expected to appear at the car's public debut, which will take place during a Formula E practice session at Donington Park on 24 August.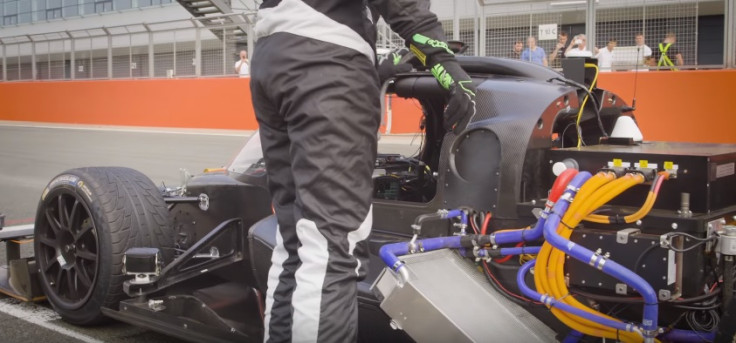 Renders published earlier in 2016 show what Robocars might look like. Although having the same four wheels and advanced aerodynamics of other racers, the obvious difference is a lack of cockpit and windscreen, as there is no need to accommodate a driver. The cars look more like something from a video game.
A full grid of 190mph Robocars will compete in a multi-round championship in 2017, as part of the Formula E race series. The autonomous championship will feature 10 teams, each fielding two cars in a one hour race at each weekend.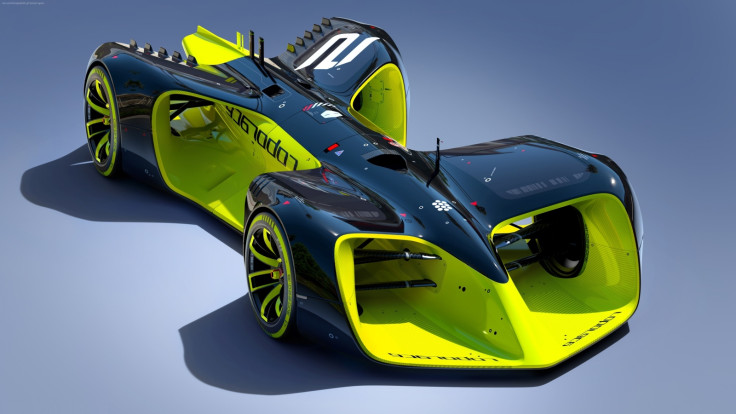 All teams will be provided with the same Robocar, but will be open to develop their own computing algorithms and artificial intelligence (AI) technology. The various technology, automotive, motorsport and university-based teams entering Roborace will be given time with the DevBot over the next six months to develop and tune their racing algorithms.
One of the 10 teams will be taken by a crowd-sourced and community-funded team. Applications for this will be accepted from software developers and technology experts from around the world before a team of the best applicants is selected.