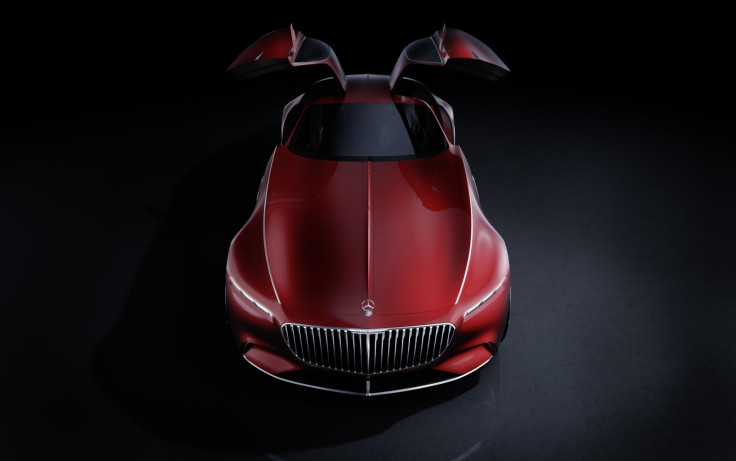 The annual Monterey Car Week has only just kicked off in California, but the star of the show may already have been revealed. The Mercedes-Maybach 6 is a six metre long prototype with a sleek, retro-futuristic style and an interior with a huge head-up display on the windscreen.
Revealed at the Pebble Beach car show on 18 August, the electric car is powered by a 550kW motor (with the equivalent of 750 horsepower), and has a claimed range of over 500km (312 miles) between charges.
These stats means it has more power than a top-of-the-range Tesla, and can go further before needing a recharge.
The Maybach 6 has a claimed 0-100km/h (62mph) time of "under four seconds" and a top speed electronically limited to 250km/h (155mph). A quick-charge function is claimed to add 100km of range in five minutes; wireless charging is also possible, Mercedes says.
Rather than retro design, Mercedes says the Maybach 6 is "a reinterpretation of classic, aesthetic principles".
The car blends the classic long bonnet, rearward cabin design of days gone by, but adds plenty of modern influence, such as the electric motor and a futuristic interior which looks like it has been borrowed from a spaceship.
Inside, the driver and their passenger are bathed in LED lights and presented with a huge head-up display which is projected onto almost the entire windscreen. A similar system is said to be coming to the Tesla Model 3 when it goes on sale next year. Information like the seat position and sat-nav instructions are shown on a "digital strip" display which runs across the entire width of the cabin, just below the windscreen. An elm wood floor gives the car a "yachting look" to match the fin-like rear.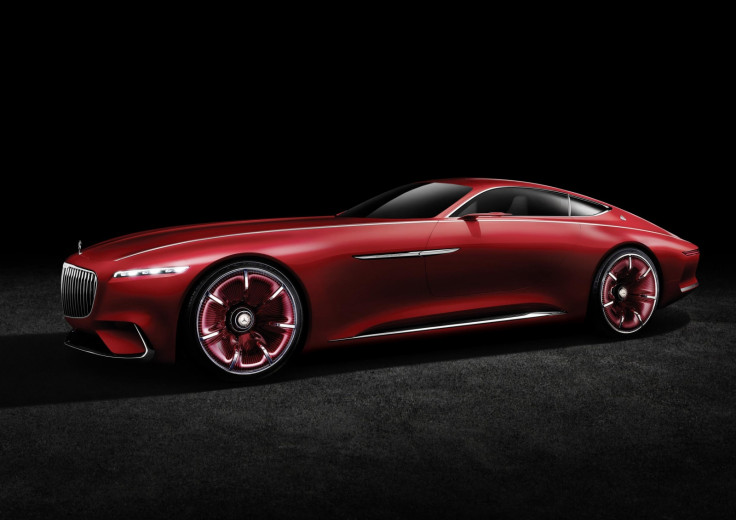 Traditional leather seats hide a bank of sensors designed to scan the driver and passenger, monitoring their vital functions and automatically setting the climate control and seat massage system based on how they are feeling. Changes in the cabin's "emotional lighting" is triggered by the colour of the occupants' clothes, the ambient light, and temperature.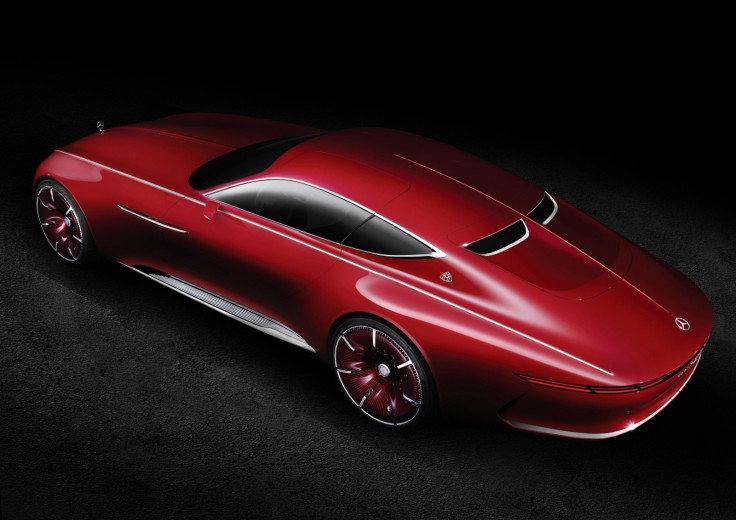 As you would expect from a concept car in 2016, the Mercedes-Maybach 6 can be switched between manual and autonomous driving modes, the latter letting the driver relax as the car takes them to their destination. But, as with almost all prototypes, this entire car needs to be taken with a pinch of salt; while some of its design and technology might find its way into future production cars (and someone might well buy this prototype), it is unlikely the car will ever appear in dealerships in its current form.