Self-driving Uber cars will be available to hire on public roads within weeks. The modified Volvo XC90 sports utility vehicles will be supervised by a human in the driver's seat, but will mostly navigate by using dozens of cameras and sensors.
The autonomous taxis will be available to hire through the Uber app, just like normal, and will be coming to the streets of Pittsburgh, Pennsylvania before the end of August. A handful of the cars have already been delivered, with a total of 100 due by the end of 2016. Users will be matched to autonomous cars at random, just as they would with human drivers.
Trips taken in autonomous Uber cars will be free for now, instead of the standard local rate of $1.30 (£0.99) per mile.
Uber and Volvo signed a pact to spend $300m (£230m) on developing a fully autonomous car to drive itself without human supervision on public roads by 2021.
Speaking to Bloomberg, Uber chief executive Travis Kalanick says he recognised a threat to his business from Alphabet and its Google self-driving car development. "The minute it was clear to us that our friends in Mountain View were going to be getting in the ride-sharing space, we needed to make sure there is an alternative [self-driving car]. Because if there is not, we're not going to have any business."
During this initial test period, autonomous Uber cars will have a trained engineering in the driver's seat with their fingertips on the steering wheel, as local law dictates, ready to take control if the computer system fails or the car is confronted by an unexpected object. A co-pilot in the front passenger seat takes notes about the car's performance during every journey, and everything is recorded by cameras inside and outside the vehicle. A tablet facing the back seats explains to passengers what is going on.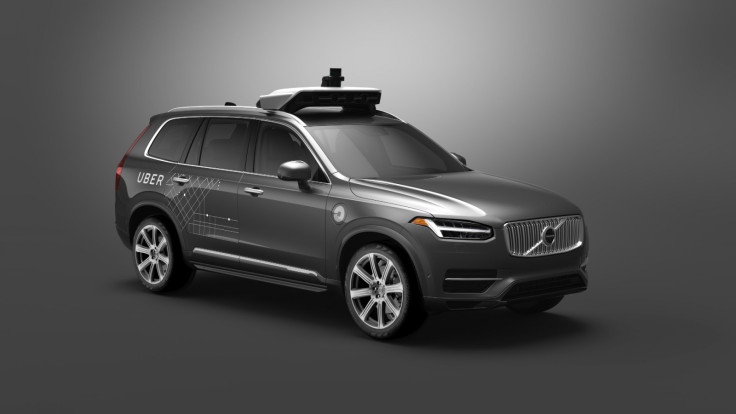 Teaching us to ride in a driverless car
Uber does not want passengers talking to the driver or co-pilot, Kalanick says. "The goal is to wean us off of having drivers in the car, so we don't want the public talking to our drivers."
For the past 18 months, Uber has been creating highly detailed maps of Pittsburgh, including the road layout, street furniture, buildings, trees, parked cars, potholes and fire hydrants. This map is compared to what the car sees via camera, radar and Lidar to make sure it is on the right course. The car is controlled by a liquid-cooled computer in the boot.
Kalanick describes creating a self-driving car to replace Uber's thousands of drivers as "basically existential for us". Uber's partnership with Volvo is not exclusive, and the company is on the lookout to strike deals with a variety of other car makers.
Kalanick believes it can speed up the creation of self-driving cars and the technology powering them by tapping into the data already logged by the Uber app its drivers already use; the app is logging roughly 100 million miles every day. "Nobody has set up software that can reliably drive a car safely without a human," Kalanick said. "We are focusing on that."
Uber hopes to keep the price of travelling in an autonomous Uber car so low, that trips in rural areas with less traffic and higher average speeds will be cheaper than in a private car. Despite the obvious threat to car makers, Volvo Cars CEO Hakan Samuelsson told Bloomberg he sees the Uber partnership as "an opportunity."