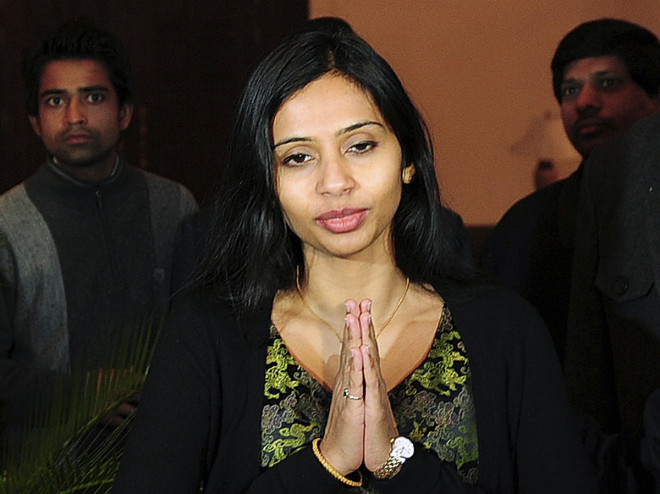 The United States and India are squaring up for another diplomatic confrontation after the US Justice Department decided to re-indict India's New York deputy consul-general, Devyani Khobragade on visa fraud allegations.
Khobragade was first arrested outside her daughter's New York school last December on suspicion of committing fraud in a US visa application for her housekeeper. The Indian government was angered by reports she had been handcuffed and strip-searched by police.
In an email, Khobragade described what happened following her arrest: "I broke down many times as the indignities of repeated handcuffing, stripping and cavity searches, swabbing, in a holdup with common criminals and drug addicts were all being imposed upon me despite my incessant assertions of immunity."
The Indian government called for an apology at the time, saying it was "shocked and appalled" by her humiliating treatment. In January Delhi expelled a US diplomat in retaliation for her treatment. John Kerry expressed his regret and said he hoped the case would not affect the relationship between the two countries.
The case was thrown out a few days ago due to Khobragade's supposed diplomatic immunity - but now prosecutors have levelled identical charges, arguing she does not have immunity after all and claiming she "coached" her housekeeper to lie to officials about her working conditions.
The US authorities say the house-keeper had to work up to 100 hours per week for far less than the minimum wage. Khobragade denies all the charges and has now returned to India.
The decision to re-indict the diplomat looks certain to reopen old wounds.
Indian government spokesman Syed Akbaruddin said: "Any measures consequent to this decision in the US will unfortunately impact upon efforts on both sides to build the India-US strategic partnership, to which both sides are committed."